Duncan Hull
Produce new knowledge
Sciences Po researchers pursue research activities in research centres or in crosscutting programmes, and are affiliated to a department by their discipline. Meanwhile, the Doctoral School teaches research skills through practical experience of doing research. The Sciences Po Doctoral School has over 500 students.
Research Units
Research Centres
Bringing together over 250 researchers, Sciences Po's research centres generate new approaches and new research in law, economics, history, political science and sociology.
This structure includes:
Seven units are associated with France's National Centre for Scientific Research (CNRS) as "joint research units" (UMR in French) and four units are recognized by the Ministry of Education and Higher Education as "host teams" (EA in French).
Three centres recognized as reception teams (EA) by the Ministry of Education and Higher Education.
The School of Research (ex-Doctoral School) which provides training through research and for research for master's and doctoral students in law, economics, history, political science and sociology.
The CDSP (UMS 828) provides documented and scientifically validated socio-political data for research by archiving, disseminating, and contributing to international survey programs. It also supports training in data collection and analysis.
CEE's (UMR 8239) projects combine basic and applied research, and focus on four main areas: a crosscutting approach to European studies; the cross-links between participation, democracy and government; election analyses: new paradigms and tools; the restructuring of the state and public action.
The CERI (UMR 7050) analyses foreign societies, international relations, and political, social, and economic phenomena across the world from a comparative and historical perspective.
CEVIPOF (UMR 7048) research focuses on two main areas. The first includes political attitudes, behaviour and parties; the second involves political thought and the history of ideas.
The Centre for History (EA 113) research has evolved over time to focus on five major topics: arts, knowledge and culture; wars, conflicts and violence; states, institutions and societies; the political and cultural history of contemporary France; from local to global: international history and its levels.
The CSO (UMR 7116) works on the intersection of the sociology of organisations, sociology of public policy, and economic sociology. Its five major research programmes address fundamental issues such as higher education and research, healthcare, sustainable development, the evolution of firms, and the transformation of the state.
Research in the Department of Economics (EA 4460) contributes to the development of methodology and economic analysis. Its research focuses in particular on the labour market, international economics, political economy, microeconomics, and development.
The Law School's (EA 4461) research focuses on globalisation, legal cultures and the economics of law. In addition, a number of works address the theory and history of law, public and private international law, and intellectual property.
The médialab (EA 7033) is a digital laboratory devoted to the study and exploitation of data generated by new information technologies, as well as the study of their means of production and circulation.
The OSC (UMR 7049) is a research centre for general and comparative sociology. Its researchers study urban, educational and gender inequalities, as well as social and ethno-racial stratification, mobility, and segregation phenomena.
The OFCE is an independent body that produces forecasts, and researches and evaluates public policy. It covers most areas of economic analysis, from macroeconomics, growth, social protection systems, taxation and employment policy, to sustainable development, competition, innovation, and regulation.
Cooperation for excellence
The Oxford-Sciences Po Research programme brings together two of the foremost universities in the world in the field of social sciences. The programme offers several visiting schemes for academics, young doctors and doctoral students wishing to spend time to conduct individual research in Oxford/Sciences Po. The programme aims to enhance comparative research on political and social phenomena in Europe, and in particular in France and the UK.
The Cambridge-Sciences Po Research Cooperation Framework is a research cooperation with the University of Cambridge that aims to develop research links in disciplines including Politics, History and Public Policy, and other areas of mutual interest.
Five Major Crosscutting Programmes
In addition to the 11 research centres, five cross-cutting programmes allow researchers from the different Sciences Po research units to jointly develop long-term research programmes.
The LIEPP is a "laboratoire d'excellence" (Labex) supported by the French National Research Agency (ANR) and the French government, within the framework of the "Investissements d'avenir" programme.
The LIEPP aims to play a major role in evaluating various aspects of public policy through an innovative method based on multidisciplinarity and the combination of qualitative, comparative, and quantitative analysis. LIEPP also aims to develop and disseminate the best academic methods and research in the field of policy evaluation.
MaxPo's research investigates how individuals, organisations, and nation-states are coping with the new forms of economic and social instability that have developed in Western societies as a result of policy shifts, the expansion of markets, technological advances, and cultural changes.
Jointly established in Paris by Sciences Po and the Max Planck Institute for the Study of Societies (MPIfG), the Centre aims to make substantive contributions to the social sciences in Europe and to enrich academic and political dialogue between France and Germany.
The purpose of the "Cities are Back in Town" programme is to initiate new research perspectives, to conduct systematic in-depth work on the Paris region, and to instigate a programme of comparison between cities in Europe, North and South America, Asia and Africa, around three major themes:
The spatialisation of inequalities, segregation (economic, social, educational and ethnic), and their effects on the relations between social groups, welfare states and urban inequalities
Government, governance and democracy, urban policies, conflicts and activism;
Socio-economics of cities, institutions and economic development.
PRESAGE, Programme de recherche et d'enseignement des savoirs sur le genre (Research and Educational Programme on Gender Studies) is Sciences Po's gender studies programme. Created in 2010, PRESAGE encourages collaborations between Sciences Po's different research units and by promoting interactions with foreign researchers. It rests on the assertion that gender studies do not constitute an academic discipline, but rather a field of research in constant renewal. In addition to the multidisciplinary approach of gender questions in research projects, PRESAGE proposes a large course offer.
DIME-SHS is an "equipment of excellence" (Equipex) created under the "Investments for the Future" programme. It aims to provide France with cutting-edge equipment for the collection, development and dissemination of data for research in the social sciences and humanities. The originality of DIME-SHS lies in its consideration of these three stages of research protocol, and its full embrace of the opportunities that the Internet and new technologies provide in the exploration and distribution of classic data, and in the creation of new types of data.
DIME-SHS is organised into three integrated components: the gathering of quantitative data, the archiving and distribution of qualitative surveys, and the study of the web as a corpus. Led by Sciences Po, DIME-SHS brings together seven institutions.
The research and teaching chairs of Sciences Po study subjects at the heart of public debate and current affairs. They have two goals: to conduct research in order to better understand contemporary society and to nourish the content of coursework.
Each chair is connected to a graduate school or a research centre. An independent scientific committee elects the chairs and specifies the centre's scientific programme. Permanent faculty members of Sciences Po as well as outside experts or researchers from partner universities compose the committee. Alongside the scientific committee, the steering committee puts into place the Chair's activity programme. The steering committee consists of benefactor representatives as well as the chairholder and staff of each chair.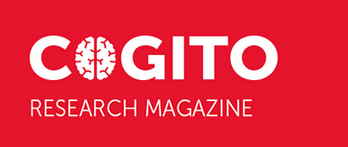 FOCUS
Cogito is a trimestrial magazine that brings you the heart of the research conducted at Sciences Po. It includes a multidisciplinary dossier comprised of various publications, unexpected data, emblematic contracts, and videos of researchers on a major area of study.
CLOSE UP
A School of Research
The School of Research (Ex-Doctoral School) provides research training through research to Masters and PhD students in law, economics, history, political science and sociology.
Visit the School of Research website
One department per discipline
Sciences Po has five departments in charge of developing course offerings within five disciplines that are taught at the undergraduate and graduate levels. These departments likewise foster discussions on the development of each discipline and their specific operations.
Visit Department websites: