"Colombiennes": Colombia told through 20 portraits of inspiring women
"We were twenty years old when we arrived in Bogota": Jade Vergnes and Hortense Jauffret travelled around Colombia to meet inspiring and powerful women. Their project led to a book, Colombiennes, rencontre avec 20 femmes engagées, published on 8 March by Editions du Jasmin. A compilation of powerful, beautiful and diverse portraits, combining written testimonies, photographs and illustrations by the artist Veronica Rincón León.
From the lawyer nominated for the Nobel Peace Prize to the graffiti artist who sings in the buses of Bogotá, from the cartographer in Antarctica to the former FARC fighter, these women are all committed to responding to the greatest challenge Colombia faces: the search for peace. We met with Hortense and Jade, now both doing a gap year within the Master of Communication, media and creative industries.
You both entered Sciences Po as Bachelor students, and met in the rugby team. Why did you choose to go to Colombia in your third year?
Hortense Jauffret and Jade Vergnes: We went to Colombia from summer 2018 to summer 2019 as part of our third year abroad. Jade was at the University of Los Andes and I was at the Universidad Externado. We chose this country because we were intrigued by it: we had met older students who spoke about it with passion, conviction and a hint of unease. In France, Colombia often conjures up caricatured images (violence, machismo, drugs, etc.). But the more our parents worried about our safety, the more we wanted to discover the reality of the country, and the people who shape it on a daily basis.
Walking around with a microphone and a camera was the best excuse we could find to ask all the questions that were on our minds. And without a doubt, these encounters gave a special flavour to our year in Colombia. We were able to enter places that foreigners never enter and to dig into subjects that wouldn't come up in a simple conversation.
How did the project of Colombiennes start?
Hortense: It was shortly after our arrival in Bogota, we were having lunch together at our regular restaurant. Right after, I was going to interview Diana, an environmental entrepreneur. I wanted to do a series of interviews with committed women who are fighting to transform their country. Jade told me that she had a similar idea but would like to add an artistic touch. An hour later, she was with me at Diana's house: Diana was the first of the 20 women we interviewed. After that, it all came together very naturally, we met another woman who inspired us, then another, and another ...
Originally, we didn't think about making it into a book. We started by posting these stories on a website. But one thing led to another, and as we compiled more of them, we realised that these stories were too valuable to be gathering dust in a computer. We wanted to materialise their words, to put their voices on paper.
How did you conduct your interviews?
H.J. and J.V.: We chose women of all ages, social backgrounds, professional life, ethnicity, notoriety (some are internationally renowned, others are the matriarchs of their neighbourhoods), etc. We contacted them after going through hundreds of articles, through word of mouth and also with a little nerve. We contacted them after going through hundreds of articles, but also through word of mouth. It sometimes took a bit of nerve to reach out to them. We did all the interviews together: usually Jade was in charge of the technical side of things, dealing with the sound or looking for the best light, while Hortense conducted the interview.
Why was it important to focus on women?
H.J. and J.V.: We quickly noticed that women were omnipresent in our daily lives, even though there were often few of them in the spheres of power. We met many fascinating Colombian women who were working hard to rebuild their country, to heal the wounds of war and to fight for the place they deserve in society. It is time to speak about women in Colombia, not just as victims or to sexualise their bodies, but to listen to what they have to say. We wanted to see what you don't find in the history books: what war does to people. What war does to women.
Colombia's recent history is half a century punctuated by the echo of gunfire, the colour of blood and the dizzying emptiness of thousands of missing people. Fifty years of war on all fronts. Fifty years of war also on the bodies and minds of women. Sexual violence, massacres of families and forced displacement were the daily life of millions of shattered lives. Women that are victims but above all, resilient fighters.
We wanted to highlight the march towards this fragile transition to peace, in which doubts and hopes are intertwined.
What is the message of your book?
H.J. and J.V.: At the end of the interviews, we always asked: "What is your dream for Colombia?". And all of them, without exception and regardless of their political opinions or their life experiences, always answered: peace. This project really gave substance to what it meant to "want peace". We are convinced that individual perspectives are an excellent gateway to understanding the history of a country.
And as we later realised, this journey into the heart of Colombia - and its stories - turned out to be a journey of initiation into our own construction as women. As if they were an answer to a youth in search of inspiration, as if these stories were advice from one woman to another, beautiful stories that we need in order to be powerful and in solidarity.
A few excerpts:
Maria del Carmen, teacher in the poor neighbourhoods of Bogota :
The lack of opportunities makes the drug traffickers' business. They attract young people from poor families by offering them good wages. These youth are easy prey: they see the inhabitants of their countryside starving and do not want to experience the same misery. The drug money then finances the national army, the FARC and the paramilitaries. If we want to finally hope for true peace, we urgently need to improve our education and health systems. It is high time that all the idiots who think that it's pointless think about this: it's our children who are going to war, not theirs.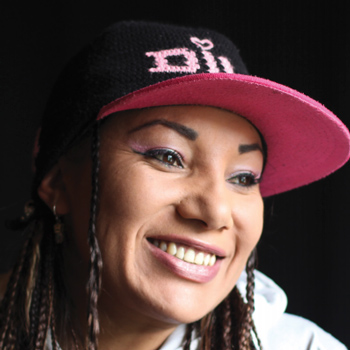 Dila Quintero, street artist and rapper
In my drawings and my songs, I often talk about the struggle that women have to face. Everything is not rosy. You have to fight every day to get by. I want to use my voice to say that you can achieve your dreams. And that you don't need a man by your side to achieve them.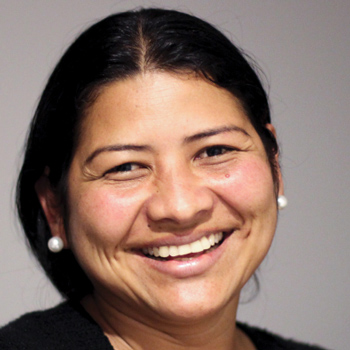 Sandra Vera, former fighter for the FARC :
Now I know that I would not have chosen to join the FARC. If only once I had been told: "You can leave and study", I would never have chosen this life. I would have fought for equality, but in a different way. In the FARC there were many women and children. The cruelest thing about war is that children end up there for reasons that are beyond them. Today, what motivates me in my work is for the children of Colombia not to have to experience what I did. Despite everything, I feel proud of what I have experienced. I have realised that in life you can learn from all experiences, even the bad ones. And that nothing is set in stone. We can change. I have changed.
Find out more: