In support of Fariba Adelkhah & Roland Marchal
#FreeFariba #FreeRoland
FARIBA ADELKHAH AND ROLAND MARCHAL INTERNATIONAL SUPPORT COMMITTEE
The international support committee was officialised in October 2019. Its aim is to mobilize the academic community for the release of Fariba Adelkhah and Roland Marchal, and to defend the independence and freedom of research in regions of the world where it is increasingly threatened and politically exploited.
About the International Suppport Committee
It has just been revealed to the public that our colleague Roland Marchal is being detained in Iran. Fariba Adelkhah's incarceration was made known in July.
Two prominent French academics, both internationally renowned researchers, are in prison in Teheran today.
Fariba, an anthropologist, joined CERI in 1993. Roland, a sociologist with the French National Centre for Scientific Research (CNRS), has been part of CERI since 1997.
Twice now our centre has been affected by this incomprehensible and unprecedented attack on French citizens.
All members of CERI assure Fariba and Roland of their unwavering support and friendship during this terrible ordeal and share their families' anxiety.
The CERI in its entirety vigorously condemns this blatant and unacceptable violation of the freedom of research by the Iranian authorities, in the case of Fariba and Roland, as well as that of all the other researchers detained in Iran, whatever their nationality.
They urge the French, European and international academic community of every discipline to suspend all current cooperation with Iran as a sign of solidarity and protest.
16 October 2019
WHO IS FARIBA ADELKHAH, SCIENTIFIC RESEARCHER DETAINED IN IRAN?
By Jean-François Bayart, Professor at IHEID (Geneva). Incarcerated in Iran since the beginning of June, Fariba Adelkhah, a specialist in social anthropology and political anthropology of post-revolutionary Iran, has been a researcher at the Centre for International Studies (CERI) since 1993. Her initial work focused on women and the Islamic Revolution. Her current research focuses on the circulation of Shiite clerics between Afghanistan, Iran, and Iraq. Internationally recognised and respected by her peers, Fariba Adelkhah is today an academic prisoner...Read more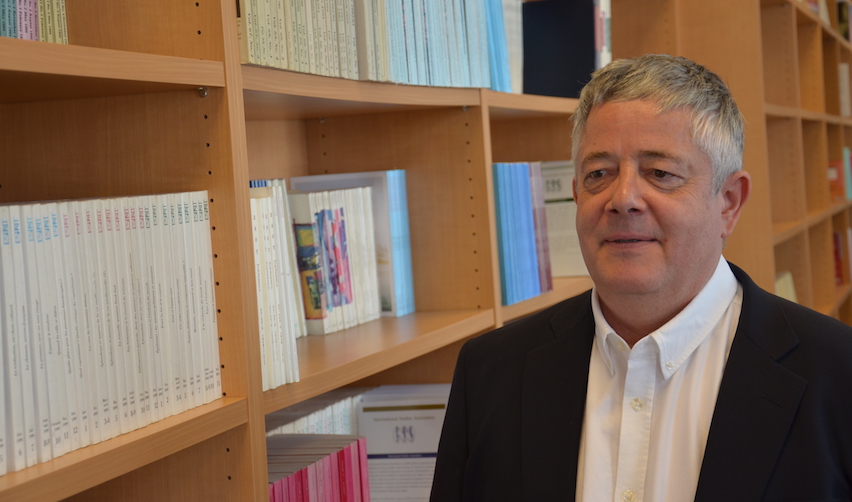 WHO IS ROLAND MARCHAL, SCIENTIFIC RESEARCHER DETAINED IN IRAN?
Biography written by Didier Péclard, University of Geneva, and Sandrine Perrot (CERI Sciences Po). Roland Marchal is a sociologist with the French Centre National de la Recherche Scientifique (CNRS) and he has worked as a researcher at the Centre for International Studies of Sciences Po (CERI) since 1997. Today, he is an academic prisoner. Much of Roland Marchal's research has focused on analyzing civil wars in sub-Saharan Africa, particularly in their relation to state formation. Roland is a tireless and energetic fieldworker, meticulous and zealous in his research. He has always pushed himself to the limits in a quest to bring out innovations and nuances throughout his research interests...Read more