Assassination of Lokman Slim (1962-2021): Homage from the Academic Community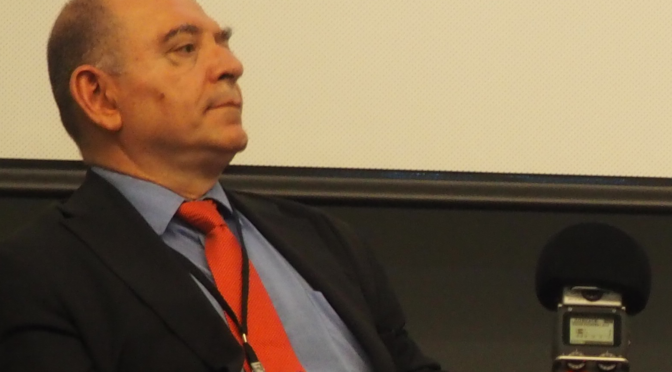 The death of Lokman Slim, cowardly assassinated on February 3, 2021, in southern Lebanon, raises deep feelings of sadness and revolt.
Lokman Slim was a man of culture and engagement. He paid a heavy price for his freedom of thought and his uncompromising freedom of speech.
Humanities and social scientists working in the Near East have regularly benefited from Lokman Slim's work through Umam Research & Documentation, an association he co-directed with his wife Monika Borgmann. Umam was created in 2004 with a twofold objective: to build a citizen archives centre accessible to as many people as possible, and to raise public awareness on the subjects of war and violence through the arts. Together, they also founded the Hangar, a cultural centre in which many exhibitions have been organized, notably on memories of the war and of the Ghobeiri district where it was located. The building of an archive of Lebanon's contemporary and present history constitutes a significant contribution to the work research in the field.
Lokman Slim was committed to the development of an open and democratic society in Lebanon. He was a main actor of Lebanon's cultural life. In 1990, together with his sister, the writer Racha Al-Ameer, he founded Dar Al-Jadeed editions. Its innovative choices had a key impact on the Lebanese and Arab publishing landscape. With Monika Borgmann, he made two essential documentaries: Massaker (2004) is based on the testimonies of former militiamen who participated in the massacres in the Palestinian camps of Sabra and Chatila in 1982; Tadmor (2016) focused on the daily life of detainees in the Syrian prison of Tadmor (Palmyra).
Lokman Slim was also a lively and impactful writer and speaker. He spoke in a chiselled language, in Arabic as well as in French or English. Two of his writings, available in French, testify to the delicacy and refinement of his reflections and his uncompromising love of Lebanon: "Lebanese peace, or the art of reconciliation without moderation"((translated from French to English by the author)) (Liban. Espaces partagés et pratiques de rencontre, Cahiers de l'Ifpo, 2008 [Online]) and "Beyrouth. A capital which capitulates "( Beyrouth à mots découpés" ), Poitiers, 2000) in which he revealed a few false pretences of Beirut and the publishing profession.
This assassination raises fears of a new cycle of violence targeting intellectuals. The academic community engaged in the study and research of Near Eastern societies associates with the grief of Lokman Slim's family and honours his memory. [SL1]
With the support of CéSor – Centre d'études en sciences sociales du religieux (UMR 8216 – EHESS / CNRS), Ifpo – Institut français du Proche-Orient (UMIFRE 6 / USR 3135-MEAE / CNRS), Sciences-Po CERI – Centre de recherches internationales, de l' IREMAM – Institut de recherches et d'études sur les mondes arabes et musulmans (UMR 7310 – CNRS), MMSH – Maison méditerranéenne des sciences de l'homme USR 3125 (AMU/CNRS-, GIS Moyen-Orient et Mondes Musulmans , SEMOMM – Société des études sur le Moyen-Orient et les Mondes musulmans.
Emma Aubin-Boltanski (CéSOR), Sandra Barrère, (Université Bordeaux-Montaigne, laboratoire TELEM), Hamit Bozarslan (CETOBaC), Myriam Catusse (IREMAM), Frédérik Detue (Université Côte d'Azur), Kamel Doraï (Ifpo), Véronique Ginouvès (MMSH Phonothèque), Eberhard Kienle (CERI), Pauline Koetschet (Ifpo), Stéphanie Latte-Abdallah (CERI), Franck Mermier (IFEA), Sabrina Mervin (CéSOR), René Otayek (Sciences Po Bordeaux/LAM), Anna Poujeau (Ifpo), Candice Raymond (Ifpo), Jean-Christophe Peyssard (MMSH), Elsa zakhia (Ifpo).
You may sign the petition to ask for an inquiry on the assassination of Lokman Slim