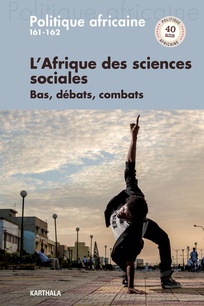 Politique africaine turns 40!

Politique africaine—"Polaf"—is a French journal of African studies, first published in 1981. Published by Karthala, Politique africaine is a multidisciplinary peer reviewed journal centred on the analysis of politics in Africa.

Founded in 1981 as a clear departure from conventional approaches on Africa, it has emerged, in France and abroad, as a reference publication. This year, the journal celebrates 40 years of existence and 162 issues.

Interview with Sandrine Perrot, a long-standing member of the journal and Director of the publication.