How does Sciences Po prepare its students for their entry into the job market?
At Sciences Po, preparations for working life begin right at the start of a student's academic career. Workshops, mentoring, coaching, meeting employers, building your profile: the staff at Sciences Po Careers are on hand from your first day to help you reveal your talents and find the professional pathway that suits you. Hear more about services on offer from Anne Lesegretain, Director of Sciences Po Careers.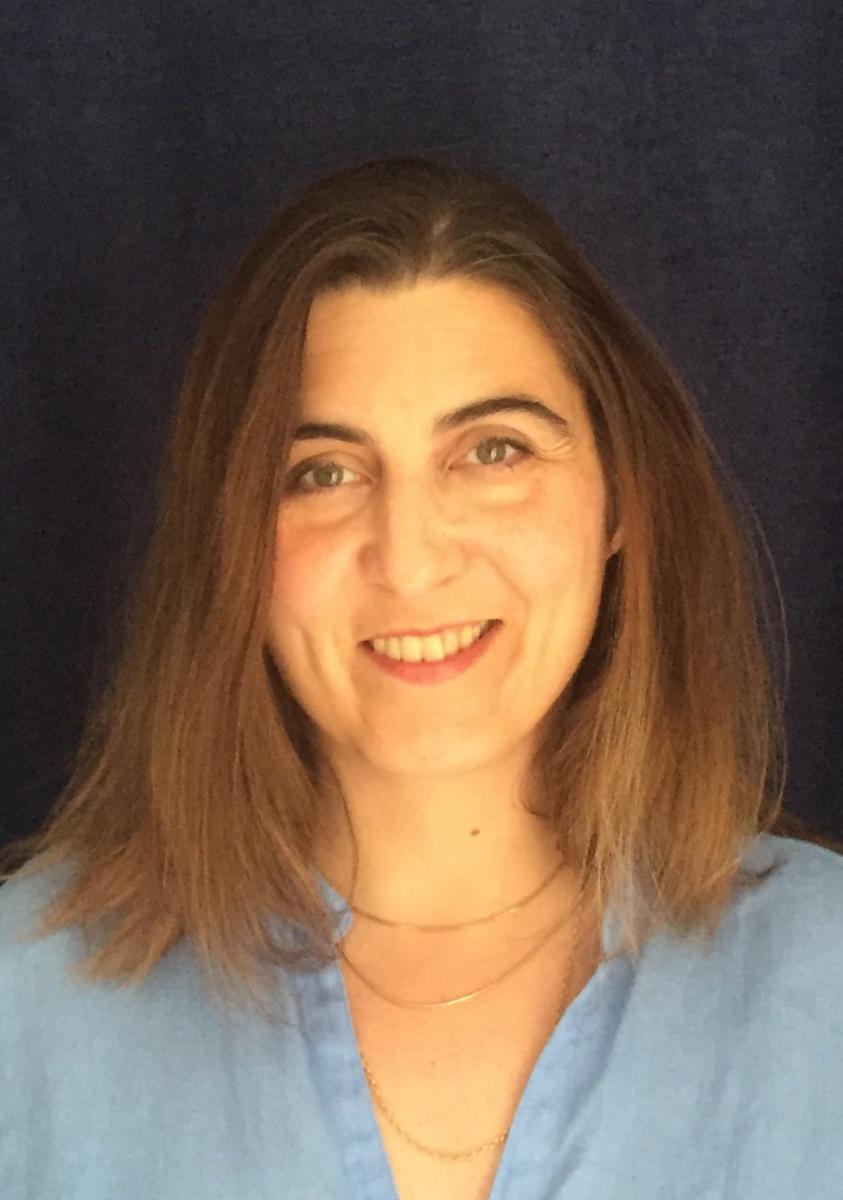 Portrait of Anne Lesegretain, Director of Sciences Po Careers
How does the work of Sciences Po Careers fit in with the courses that students study at the university?
Anne Lesegretain: All our career services are designed to complement the teaching of Sciences Po's lecturers and practitioners.* In addition to the 8,000 internships that we supervise each year, we equip our students with methodological tools for work through a varied programme of workshops led by careers coaches and HR professionals (including CV and cover letter writing, salary negotiation, mock interviews, case studies and more). Our team of career advisors are available daily to provide personalised advice when it comes to choosing a career path and seeking employment or internship opportunities. We work in close and continuous contact with the university's teaching staff, who contribute in-depth expertise on the particularities of the sectors in which they specialise.
*In a community of 4,600 teachers, 60% come from the business/professional world.
Does the professional support you provide evolve from the first year of undergraduate study through to master's level?
AL: Our services are completely customised and can be accessed by all students via the Sciences Po Careers website. In this way, students select their opportunities and can pick and choose from our resources, depending on their needs and level of experience. During individual meetings, our advisors adapt themselves to the needs of the student, so as to provide job searching strategies that are suited to their background and experience.
Sciences Po organises numerous career events every year. What guides you in your choices?
AL: Our two main guides are the current trends in sectors that most recruit our students and the job prospects of courses themselves. We organise a Consultancy Careers Fair, since 20% of Sciences Po graduates begin their careers as consultants, a Legal Careers Fair for all our future lawyers and even an International Organisations Careers Fair. We are constantly looking for ways to adapt ourselves to changes in the job market, all while responding to the needs of our students. Their increasing interest in issues surrounding the ecological transition and positive impact jobs led us to instigate the first Ecological Transition Careers Fair in May 2020. This was complemented by several round table discussions on the topic: looking at the protection of the oceans, careers in sustainable urban planning or sustainable finance, etc. Finally, we seek to raise awareness on particular topics, such as the gender pay gap, job seeking in France for international students – who make up 50% of our student body – and information on the job market abroad: "How to find a job in Africa", for example. Whatever the subject matter, our events always fulfil a single aim: to introduce our students to their future employers and to address the realities of the working world.
How do you go about choosing and approaching recruiters?
AL: We use our network to target and contact recruiters whose opportunities match the profiles of our students. Whether in a job or an internship, our students and graduates need to be able to put to use the full range of skills they acquire during their studies: knowledge of global issues, analysis of changes within society, a capacity to work on complex projects with multiple stakeholders in an international context. We take particular care to feed and maintain close relationships with employers of any kind who provide opportunities for our students to fully develop these professional attributes: large corporations, public administrative bodies, regional authorities, NGOs, think tanks, charitable organisations, start-ups etc. Our partners come from all sectors (consultancy, banking and finance, media and communications, digital, urban planning, environment, and so on). In addition to weaving strong partnerships with recruiters, whose loyalty we work to sustain, we also rely on our powerful network of 65,000 alumni worldwide.
Given the current situation, what online career support solutions have you developed?
AL: In under two weeks, the COVID-19 crisis has seen us make historic adjustments to all our services, in order to offer career support that is now 100% digital. In line with the #KeepLearning initiative launched for Sciences Po's course teaching, we have maintained full continuity across our services, even extending the timeframe of some events and making them available to a wider audience. Career fairs and round tables initially intended to be held in Paris have been postponed and rescheduled in a virtual format, with workshops hosted by video conference.
What are the benefits of these new measures for Sciences Po students?
AL: Until now, the majority of our workshops, careers fairs and events have been hosted on-site in Paris, due to geographic proximity of many of our contributors (careers coaches and consultants, businesses and recruiters). Now that they are online, they are accessible to all Sciences Po students, whatever campus they belong to and wherever in the world they are studying or completing an internship – and the students have been attending in their hordes! In this complex period, I think we offer our students a breather between lessons, a chance to stay connected and, above all, an opportunity to reflect on their future plans in spite of the lockdown.
Find out more