Peace of mind for your studies
How do I obtain my student card? What will my schedule look like? Who can I talk to about my disability? Who can help me find a studio? Sciences Po helps students with these and other issues.
Student services & daily life
Registration and Choice of Courses
You have been accepted to Sciences Po? Congratulations! To register, click on the new students' guidebook.
Accommodation and Getting Settled
Are you in search of accommodation close to one of our campuses? Here you will find practical advice as well as rental listings (access reserved for students). For all other questions about daily life at Sciences Po, visit the Students website.
Healthy Studies
The Sciences Po Health Centre is open to students in need of advice, support, rest or standard treatments and prescriptions.
In need of special assistance?
Strongly committed to accessibility, Sciences Po offers individualised assistance to help students overcome the effects of temporary or permanent disabilities. Upon admission, the disability centre assists students throughout their studies at Sciences Po.
For more information, consult our Guide for Students with Disabilities (pdf, 2,1 Mo).
A Community of Respect
Gender equality is a priority at Sciences Po and the university has made this issue a focus in its course offering. Sciences Po raises students' awareness of gender equality, and has created a reception centre dedicated to dealing with sexual harassment. For more information, consult our Guidelines for dealing with sexual harassment (pdf, 326 Ko).
LEARN MORE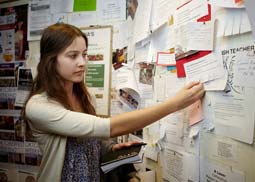 Student life
Extra-curricular activities are an integral part of Sciences Po's educational model. Students are encouraged to achieve their projects, their ideas and their dreams.
Learn more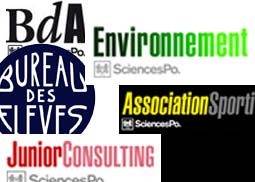 Permanent associations
Sciences Po's five standing associations contribute to our educational strategy.
Permanent associations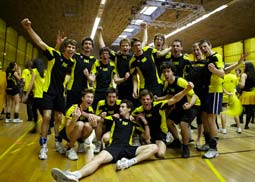 Recognised associations
From tutoring to video games, not to mention hitch-hiking: more than 100 recognised associations enliven campus life.
All projects