Undergraduate Studies: How to apply
Undergraduate students enter Sciences Po after having completed their secondary studies. We welcome all applicant profiles regardless of background and country of origin. What matters most to us is your talent and your desire to pursue a Sciences Po education.
One admissions procedure for all candidates
Sciences Po attracts a student community unique in its academic excellence, social and geographic diversity, and multiculturalism. To ensure the recruitment of outstanding students from all backgrounds, Sciences Po offers a multifaceted admissions procedure that allows all talents to shine under different lights. Sciences Po is open to all talents, from all over France and all over the world. Whatever your secondary school or your country of origin, what matters are your academic results, your talent, and your desire to study at Sciences Po.
FOCUS
As of 2021, all candidates follow the same admissions procedure, on two different platforms: Parcoursup for those preparing to sit a French Bac, and Sciences Po's admissions portal for those who will obtain a foreign secondary school diploma.
Four evaluations to select the best talents
Our new admissions procedure consists of four separate evaluations, common to all candidates. This plural assessment ensures that admission be granted to students who have achieved academic excellence throughout their secondary education, confirmed by the results on their French Baccalaureate exam or foreign equivalent, who know how to present themselves and express their motivations in writing, and are able to convince the jury in an interview. The four evaluations for admission are broken down as follows:
Marks obtained on the French Baccalaureate or foreign equivalent
Marks obtained over the 3 final years of secondary school; progress observed and teacher appreciations
Three essays demonstrating the candidate's background, interests and motivations
An interview
How and when to apply
> If you are preparing to sit the French Baccalaureate exam (whether in France or in an international French lycée), you must apply via the Parcoursup platform (according to the deadlines set by Parcoursup)
> If you are graduating from a foreign secondary school or preparing to sit a foreign secondary school diploma, you must apply via the Sciences Po admissions platform on our website (according to Sciences Po's admissions calendar)
> Visit the Admissions website for more information
What kinds of qualities does Sciences Po look for?
Each of the four evaluations carry equal weight in the admission decision: it is the articulation of all the results that qualifies the candidate or not. All applicants are assessed against the same expectations. Candidates must demonstrate academic excellence, their desire to study at Sciences Po, a clear and meaningful commitment to a cause, community or passion, and their involvement in extracurricular activities. The application and interview give each candidate the opportunity to present his or her qualities and potential. The candidates selected are chosen for their ability to shine in different and complementary lights.
How to prepare
Preparing to apply to Sciences Po begins in secondary school: it is the knowledge and working methods acquired in secondary school that are assessed, as well as candidates' overall progress.
Finally, beyond academic performance, it is important to be familiar with Sciences Po's general educational values, and those of the Undergraduate College in particular.
Admissions interviews in more than 70 cities worldwide
14,000 students
49% international students coming from 150 countries
478 partner universities
43 dual degree programmes
CLOSE UP
Marta Nascimento
You Asked, We Answered
Interested in our 3-year bachelor's degree programme in the social sciences and humanities?
We went live to answer all your questions about our programmes, admission procedures, courses, student life and so on!
LEARN MORE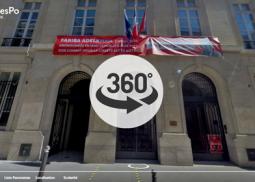 Virtual tour of the campuses
Delve into the interactive campus map. Visit classes, libraries, and other campus facilities online.
Visit our campuses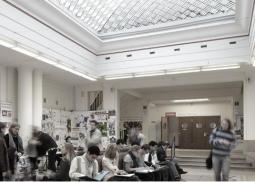 Fees & financial aid
Sciences Po is committed to offering affordable university education to all eligible students through a unique tuition fee and financial aid policy.
Tuition fees & financial aid

Why did they choose Sciences Po?
The 2016 first-year student cohort represents 94 nationalities and over half the students come from outside France. They all have their own story to tell about their journey to Sciences Po.
Watch the video