Indo-Pacific Project
About
The concept of the Indo-Pacific had been used by strategic thinkers in India and Australia since around 2005. It was subsequently picked up by governments in New Delhi and in Canberra. These early adopters were followed by Japan whose long-serving PM Shinzō Abe had already spoken in 2007 about the confluence of the Pacific and Indian Oceans, with policy-relevant ideas crystalizing later around the idea of a 'free and open Indo-Pacific.' In the United States, the Indo-Pacific entered the foreign-policy lexicon in 2010, in the context of the U.S. 'pivot' to the Asia-Pacific region. Under the Trump administration, the U.S. mainstreamed the 'free and open Indo-Pacific' as a policy concept during a tour of the president to the region in 2017. It then adopted in 2018 a national security strategy for the Indo-Pacific region and renamed its former Pacific unified military command 'U.S. Indo-Pacific Command'.

A number of European countries, beginning with France, have also embraced the Indo-Pacific terminology. On 2 May 2018, at the headquarters of the Royal Australian Navy at Garden Island (Sydney), President Emmanuel Macron presented the French strategy in this region. This strategy, then, was elaborated in a Foreign Ministry policy paper. In October 2020, the German Foreign Ministry published a similar policy paper outlining its vision for the region. A month later the Dutch Foreign Ministry published its own Indo-Pacific paper. Moreover, the UK government has heralded a 'pivot to the Indo-Pacific' as part of its quest for a 'Global Britain' emerging out of Brexit.

Unfortunately, few Westerners, and particularly Europeans, have sought to understand the views and approaches of actors within the Indo-Pacific itself. The Franco-German Observatory seeks to fill this vacuum. There is in particular a need to understand the vital link between domestic political developments in these countries and their implications for regional dynamics in the Indo-Pacific.

The Franco-German Observatory of the Indo-Pacific invites every month a speaker from the Indo-Pacific region to present the vision, or visions, that key actors in the region – from policy, military strategy, and business – seek to promote. The presentations will be designed, first of all, to understand how the 'Indo Pacific' is locally conceived as a region and/or a geo-strategic construct and what place China takes therein. Secondly, questions of economic dependence and independence will be a focus of particular attention encompassing not only trade and investment links but, also, industrial cooperation and the building of infrastructure. Finally, the Observatory will seek to tease out the expectations in the countries of the Indo-Pacific towards the 'West'. To what extent do actors in the Indo-Pacific seek involvement from the US and from Europe? And what form should this involvement take?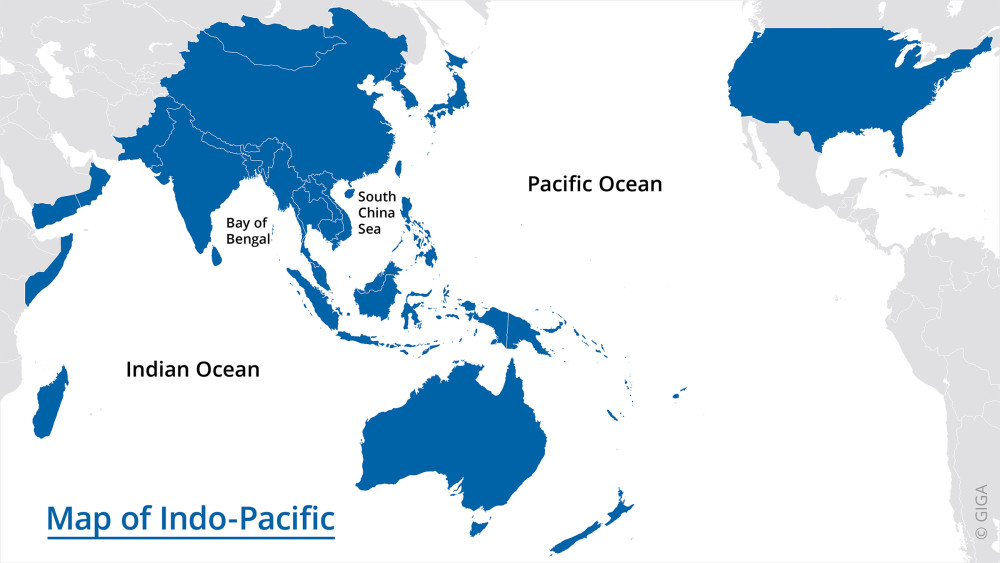 Agenda
19 May 2021
9:30-10:30
Australian Views on the Indo-Pacific
Speaker: Prof. Rory Medcalf, National Security College (NSC), Australian National University
Chairs & Moderation: Patrick Köllner, German Institute for Global and Area Studies (GIGA), Hamburg University and David Camroux, Sciences Po-CERI

8 April 2021
9:30-10:30
Opening session of the Franco-German Observatory of the Indo-Pacific
Speaker: Prof. C. Raja Mohan, Institute of South Asian Studies, National University of Singapore
Chairs & Moderation:Amrita Narlikar, German Institute for Global and Area Studies (GIGA), Hamburg University, Christophe Jaffrelot, Sciences Po-CERI/CNRS
8-10 December 2020
The Regional Stakes of India's Foreign Policy
Works
8 April 2021
Opening session of the Franco-German Observatory of the Indo-Pacific
Listen to thee PODCAST