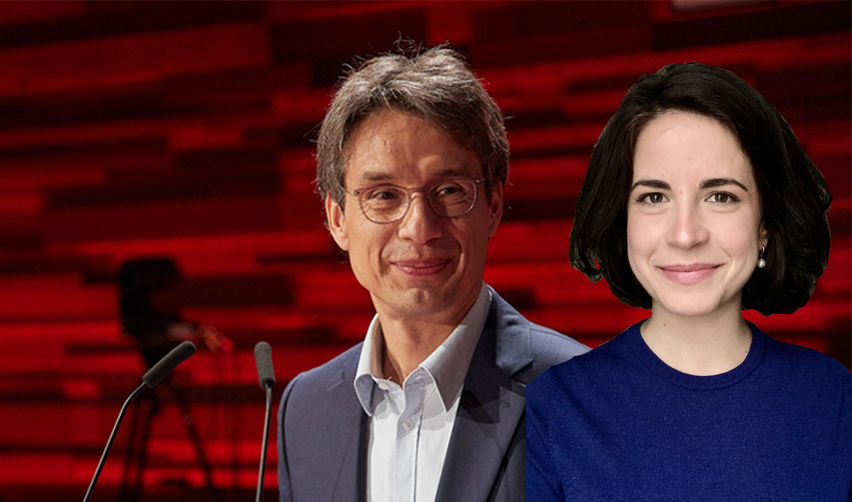 Marie Mawad is the New Dean of the School of Journalism
As of January 1st 2021, Marie Mawad will become the new dean of the Sciences Po School of Journalism. She succeeds Bruno Patino, President of Arte France, who directed the school for 14 years. Supported by the Executive Director, Alice Antheaume, Marie Mawad will carry out the projects initiated by the school's academic and audiovisual teams and will have the mission of making the school a beacon of developments in journalism.
Marie Mawad: an international career highlighted by digital innovation
After graduating from HEC Montreal, La Sorbonne and the University Dauphine with degrees in finance and economics, Marie Mawad became a journalist. She has worked for almost 15 years in French and international media, including at Bloomberg and Reuters. Since 2019, she has devoted herself to the deployment of the Financial Times' new digital media, Sifted, as a journalist and strategy advisor. With dual French and Canadian nationality, she has taught at Sciences Po's School of Journalism since 2017.
Marie Mawad is specialized in the study of technological breakthroughs and in anticipating their economic, political and social impacts. The systemic analysis of innovation is one of her favorite topics and she regularly takes part in international conferences on the subject as well as juries of startup competitions.
Bruno Patino: 14 years that witnessed the transformation of journalism
After becoming President of Arte France in July 2020, Bruno Patino decided to end his duties as dean at the School of Journalism to devote himself fully to his new role. He will become an associate professor within the institution. Appointed by Richard Descoings two years after the creation of the School of Journalism, Bruno Patino was its dean for 14 years. Under his leadership, the Sciences Po School of Journalism has become one of France's leading training programmes in the field.
Over the last 14 years, the School of Journalism gained official recognition of its programmes by professional journalists, created the dual degree with the Columbia School of Journalism in New York, the joint master's in Journalism and International Affairs with the School of International Affairs, partnered with School 42, established the annual NPDJ (New Practices of Journalism) conference, and created the Media Center… 14 years during which the number of applicants to the school tripled and nearly 700 students graduated and became professional journalists, in France and abroad.
Learn more