Home>Back to Campus: Le Havre in 4 Key Figures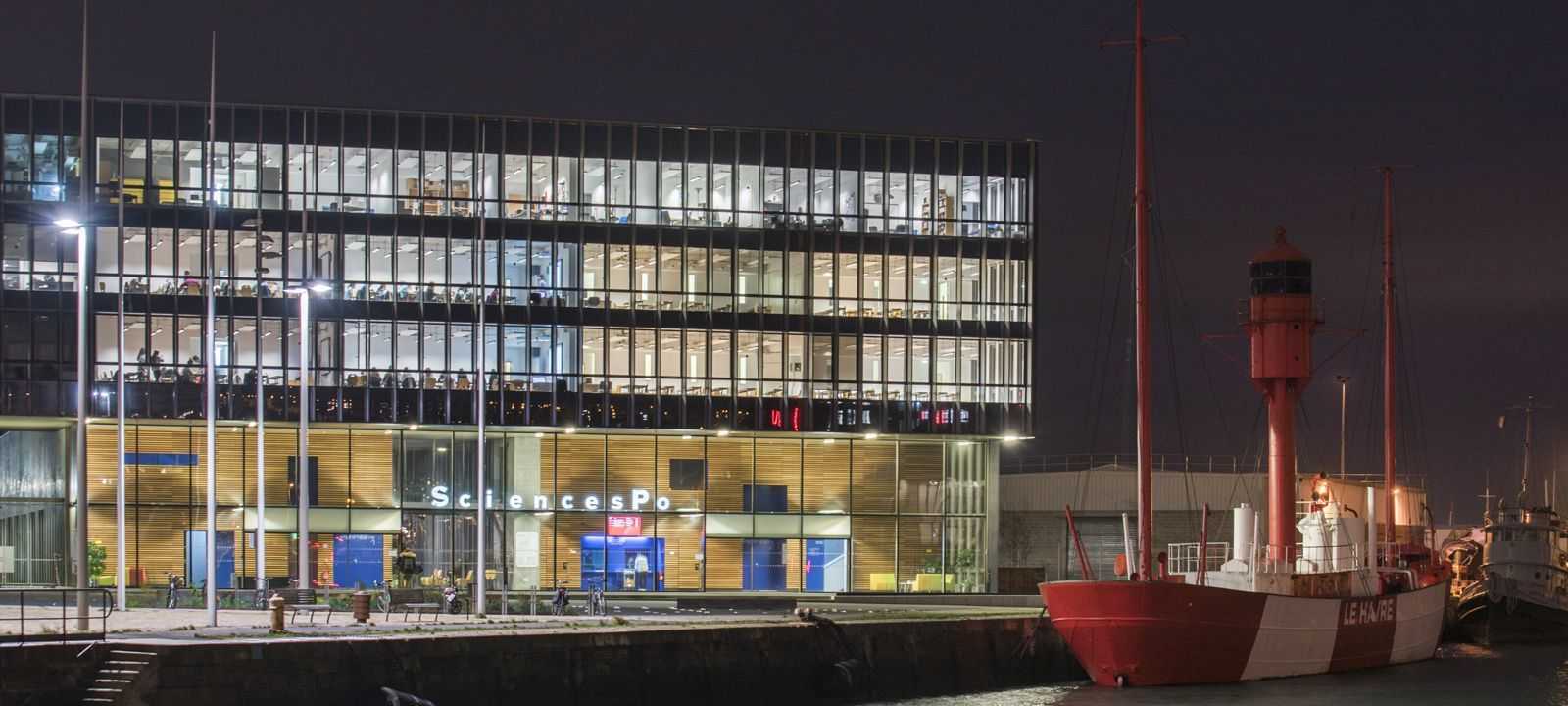 Back to Campus: Le Havre in 4 Key Figures
On Monday 11 September, 140 first-year students attended the official start of the academic year on our campus in Le Havre, in the presence of Mathias Vicherat, President of Sciences Po, Jeanne Lazarus, the new Dean of the Undergraduate College, Michaël Hauchecorne, Campus Director, Édouard Philippe, Mayor of Le Havre and President of Le Havre Seine Métropole, and Julie Barenton-Guillad, Vice-President of Higher Education and Research for the Normandy region. Cartoonists Kak (France), President of Cartooning For Peace, and Zach (Philippines), member of Cartooning For Peace, gave the inaugural lecture on the topic of free speech in the media, with a focus on the Asia-Pacific region and the Philippines.
Created in 2007, Le Havre campus, entirely English-speaking, is home to the Asia-Pacific geographical minor. 51% of international students are present on campus, with more than 43 nationalities represented. 35% of international students come from India, China or Japan. This year, the campus welcomes a teaching fellow in history - Armel Campagne, who is completing a thesis (with the European University Institute and EHESS) on the historical roots of climate change - and a temporary research associate in economics - Zydney Wong, an alumnus of Le Havre, who is completing an economics thesis at Sciences Po on the role of language in persuasion and communication.
Discover the 4 key figures of Le Havre campus:
2 complementary certifications are available to students: the Certification in Gender and Equality designed with PRESAGE (our gender studies programme) and the Seas and Oceans Certificate.
7 International dual Bachelor's degree are offered with world-renowned universities: University of California Berkeley,

Columbia University, University of British Columbia (UBC), University of Hong Kong, Keio University, National University of Singapore (NUS) and University of Sydney.

72 student clubs and associations offer a wide range of activities (art, culture, sport, politics, etc.) and often reflect the students commitment towards the environment, solidarity, feminism or the fight against discrimination.
400 local young people (secondary school pupils and students) took part las year in at least one of the major campus events, such as the moot European Parliament L'Hémicycle or the Richard Descoings eloquence contest.
And to dive deeper, watch this video presentation of the campus: