Online tools
First steps to the digital environment
Get a general overview of Sciences Po's digital ecosystem and learn how to master all digital resources and tools.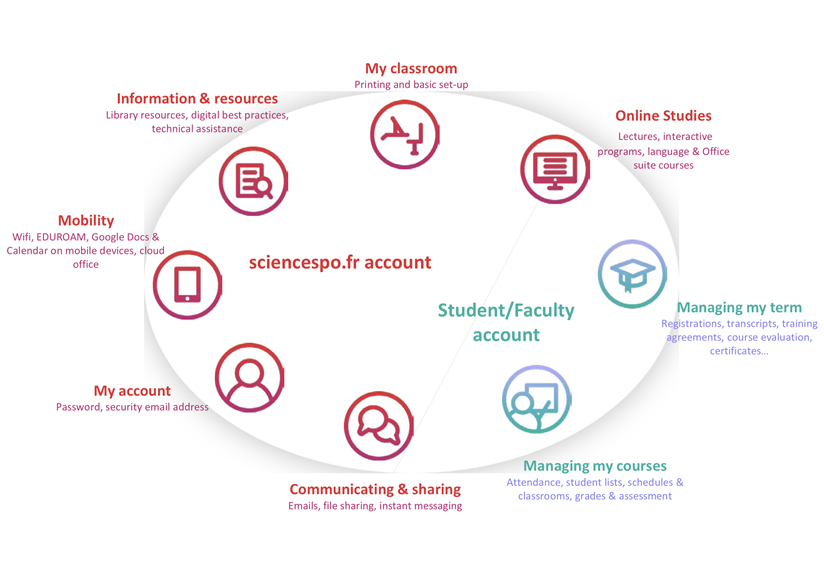 For more information about Sciences Po's online resources, see Online tools . To access this website, you will have to log in with your Sciences po user ID.
For any question, contact the Helpdesk:
+33 (0)1 45 49 77 99
sos-at-sciences-po.fr
From 7:45am to 7:45pm, Monday to Friday
Useful Infos
Sciences Po user ID
In order to connect to Sciences Po's online resources (email, wifi, open-access computer at the library, etc.), you must log in using your Sciences Po user ID (firstname.lastname @ sciencespo.fr).
Forgot your password, Set up your first password, Expired password: Manage your Sciences Po user ID password .
Access to your Student Account or Faculty Account
In addition to your user ID, Sciences Po students and faculty members also have academic account that allows you to connect to your "Student Account" or "Faculty Account". The login for your academic account is the number on your student or faculty card.