Fariba Adelkhah Sentenced to 6 Years in Prison
On Saturday, 16 March 2020, we learned that Fariba Adelkhah, researcher of Sciences Po's Centre for International Studies (CERI), who has faced imprisonment in Iran for now almost a year, has been sentenced to six years in prison by the 15th Chamber of the Tehran Court.
In reaction to this announcement, President of the FNSP Olivier Duhamel and President of Sciences Po Frédéric Mion stated in support of their colleague and friend:
"This revolting and completely unacceptable news arouses the anger, the sadness and the indignation of all of us but it will not lead us to give up hope. This latest injustice only mobilises us more than ever to work still more tirelessly in securing Fariba's liberation.
Injustice will not get the better of Fariba's exceptional courage, nor the ardent wish of all of us to see her freed.
Fariba, you are in our hearts and your fight is our fight."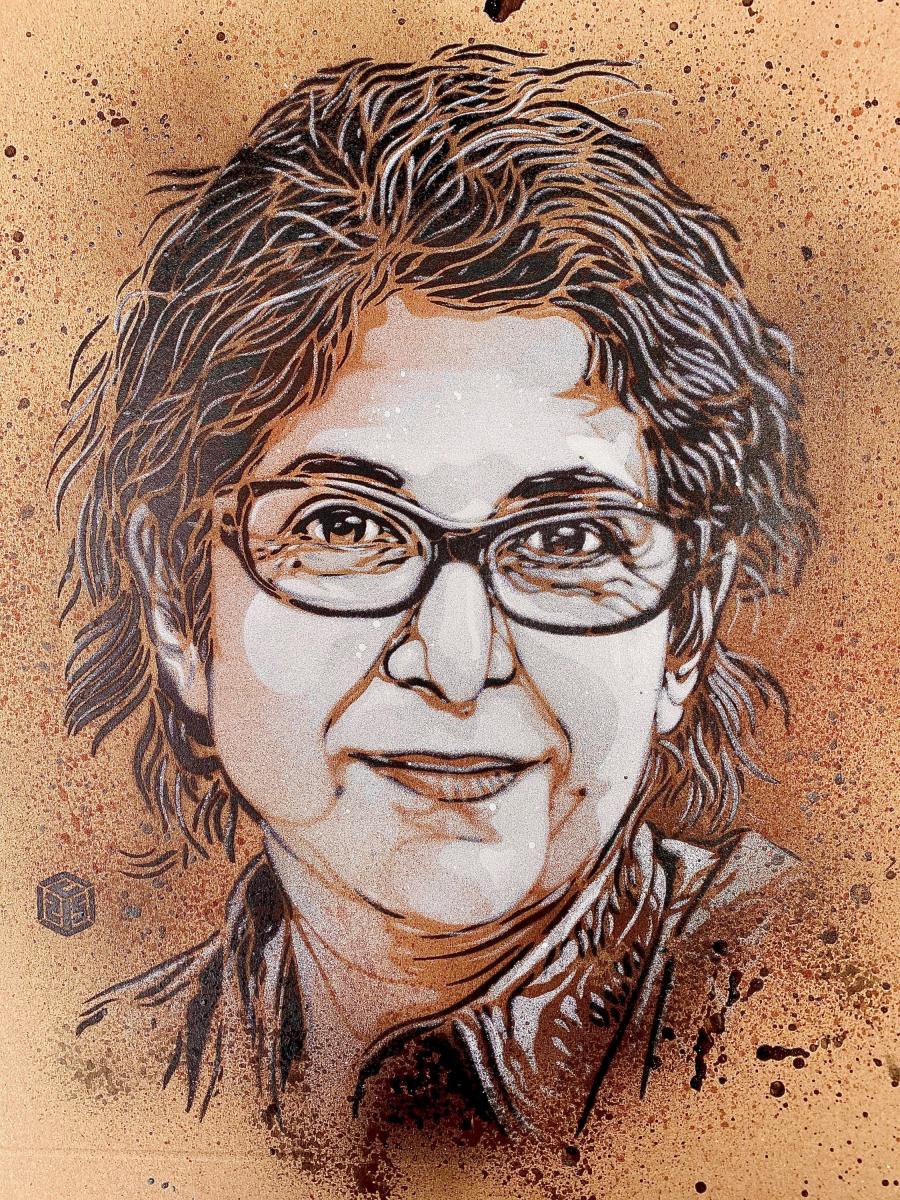 Portrait of Fariba Adelkhah by street artist C215
Facts
Fariba Adelkhah and Roland Marchal, both researchers at Sciences Po's Centre for International Studies (CERI), were arrested in Iran in early June 2019.
On March 20, 2019, Roland Marchal was freed. Fariba Adelkhah remains incarcerated at Evin prison in the north of Tehran. She is accused of "propaganda against the political system of the Islamic Republic" and "collusion to endanger national security".
Her trial was originally scheduled to start on 3 March 2020, before the 15th chamber of the Tehran Revolutionary Court. After a postponement without explanation, it was finally held on 19 April 2020. On Saturday, 16 March 2020, the court concluded that she was guilty.
June 5th 2020 will mark one year of Fariba Adelkhah's imprisonment.