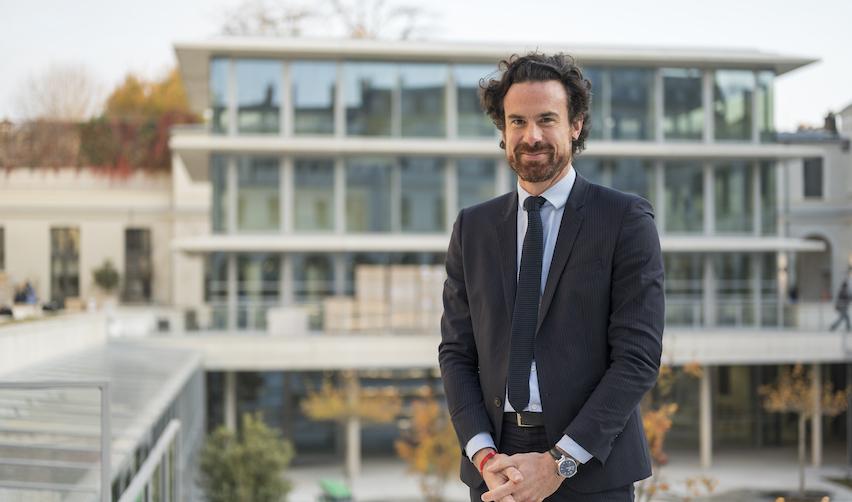 First Interview with our New President
As you may know, Mathias Vicherat took office last Monday, November 22nd, 2021. In the following interview, you can find out more about his time at Sciences Po, the projects he has planned, and his goals for the institution.
Sciences Po: An Institution Close to Mathias Vicherat's Heart
Our new president only just arrived at Sciences Po and he already took the time to respond to a few of our questions.
Referencing his attachment to Sciences Po—a connection that "has remained strong"—he shared some of the things that he learned and the professors that influenced him, as well as the "civic experience" he had during his four years studying and engaging with the community at Sciences Po.
For a Strong, Model Institution That Takes Time to Listen
In terms of Mathias Vicherat's plans and goals, community care and collective decision-making will be his first courses of action, while also pursuing and encouraging equal opportunity and innovative teaching models.
Given that one of his key ideas was lending an ear to the Sciences Po community, he announced that he would hold a large-scale meeting with employees to talk about working conditions and professional trajectory at Sciences Po. All of this, without leaving behind students, professors, researchers, and executive education learners.
Finally, Mathias Vicherat discussed strengthening Sciences Po's economic model and his goal of making it a world-renowned research university that is "exemplary, open to the world, and at the forefront of thought."
L'équipe éditoriale de Sciences Po
Find out more