Made in Sciences Po
Sciences Po Entrepreneurs supports students and recent graduates who are interested in entrepreneurship and are keen to launch a startup business during, or directly following, their studies.
Start a business
Sciences Po Entrepreneurs offers a special programme (fr) dedicated to entrepreneurship, and available to students from the undergraduate level upwards. Through courses, seminars and workshops, the programme helps students to understand the issues, and to harness the necessary tools to turn an idea into a business.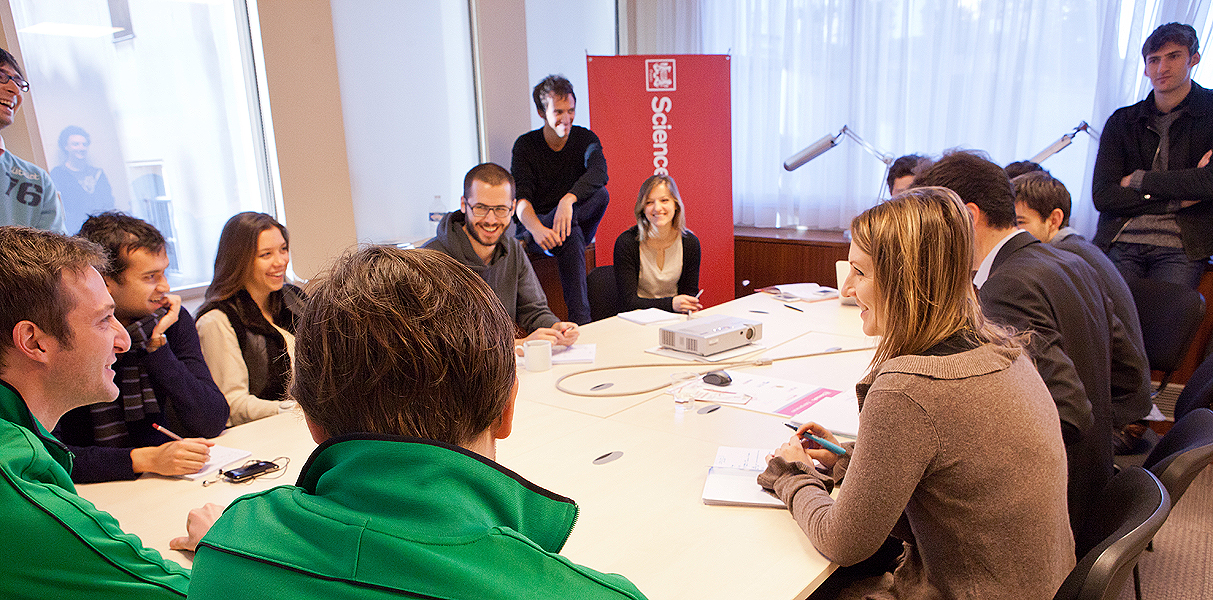 Crédits
The incubator
The Sciences Po incubator (fr) offers the most promising projects the benefit of a year of logistical, legal and financial support, as well as access to the Sciences Po Entrepreneurs network of partners (fr)
During these phases of development and implementation, student entrepreneurs gain privileged access to a broad network of business professionals who also teach at Sciences Po.
Every year, Sciences Po Entrepreneurs assists nearly 300 students and welcomes a dozen new startups (fr) to its incubator. Some have gone on to become successful companies and several have won prizes for innovation.
300 students each year
8 semester-long courses and seminars
10 to 15 startups welcomed to the incubator each year for 12 months
Over 60 startups have been incubated since 2008
Over 350 permanent jobs created since 2008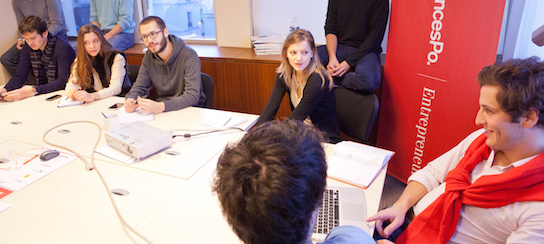 FOCUS
The Sciences Po incubator (fr) offers the most promising projects a year of logistical, legal and financial support, as well as access to the Sciences Po Entrepreneurs network of partners (fr)
FOR MORE INFORMATION