Frederick de Moll - Benita Combet
Social inequality in family life and parental beliefs about their child's home learning opportunities | Unobserved effects in teacher decisions at educational transitions
Séminaire scientifique de l'OSC - 23 avril 2018
Image Syda Productions (via Shutterstock)

Séminaire scientifique de l'OSC 2017-2018
98, rue de l'Université 75007 Paris - salle Annick Percheron
lundi 23 avril 2018 de 14h à 16h
2 présentations
Bénita Combet et Frederick de Moll
Unobserved effects in teacher decisions at educational transitions - Bias or anticipation of future performance? An experimental analysis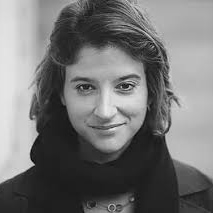 Until now, research on educational transitions mainly focused on the educational decision-making of students and their parents - the so-called secondary effect of social origin (Boudon 1974). However, teacher's decision about the tracking placement of their students should not be underestimated in educational systems with binding teacher decisions.
We examine with survey experiments if teachers favour female students and students of higher social background because of a general bias or because of statistical discrimination in anticipation of future performance. We do this by letting teachers decide about track placement for hypothetical students, which are on the threshold of a recommendation for the higher performance track. We do not only manipulate sex and social background, but we add or omit information that could potentially correlate with sex and social background: Is it to be expected that parents will support their child with tuition if need be? Does the student have a high self-discipline? These analyses are not only valuable because they might provide answers to several long-time questions in research on educational inequality, but also because they present a novel research approach by measuring the decision-making of teachers directly and therefore making it possible to test a theory.
Benita Combet, Postdoctoral researcher, University of Lausanne, NCCR LIVES
Social inequality in family life and parental beliefs about their child's home learning opportunities

Annette Lareau's assertion that social class differences in family life are essentially qualitative has not been properly tested. In addition, how parents view their family's capability to promote their child's school success remains unknown. Drawing on Lareau's work and the theoretical framework of Bourdieu, the presentation addresses three research questions: The first question refers to the reconstruction of different types of family life in middle childhood. The second question is concerned with how different types of family life relate to social class. The third research question asks how parents evaluate their child's learning opportunities at home. To answer these questions, the study uses primary data from a German survey with N = 1069 parent-child dyads.
Frederick de Moll, Postdoctoral researcher, Goethe University Frankfurt
Extenal audience must be registered (bernard.corminboeuf(at)sciencespo.fr).