Undergraduate studies
Sciences Po College: A general education in social sciences
Open to students with the Baccalauréat (or a foreign equivalent), Sciences Po College offers a three-year undergraduate programme.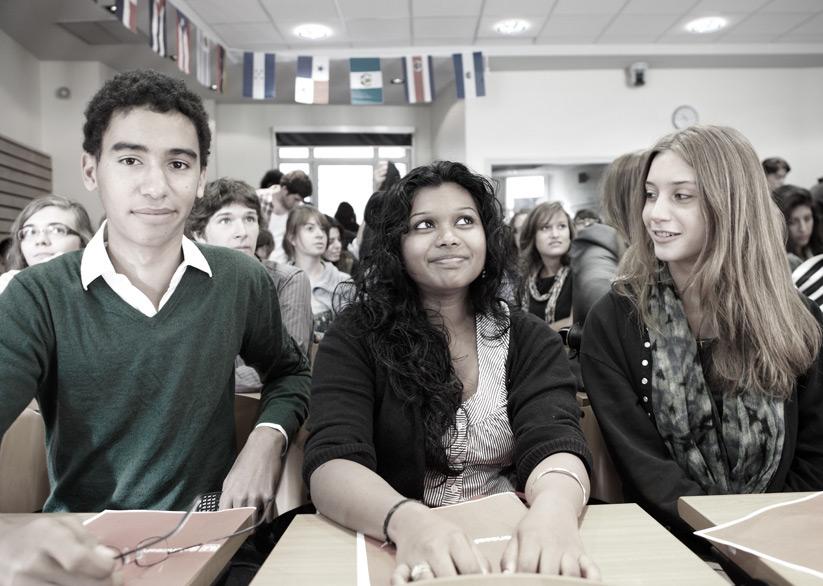 Two years in France, one year abroad
Undergraduate students spend the first two years on one of Sciences Po's seven campuses in France, and are then required to spend their third year abroad. This programme leads to a Bachelor-level degree (240 ECTS credits).

Multidisciplinary studies with an international focus
The educational programme at Sciences Po College includes a common core of social sciences courses - law, economics, history, political science and sociology - as well as specialised courses according to specific regional focuses:
The Paris Campus offers a general social sciences programme.

French and English are the main languages of instruction. In addition, Sciences Po offers language courses in more than 25 languages. Sciences Po is also open to non French-speaking students, who may enrol in one of the English-language programmes offered in Le Havre, Menton and Reims. They learn French while studying at Sciences Po.


The Sciences Po College curriculum also features artistic, literary and scientific disciplines. The overarching goal is to provide students with all the tools they need to understand today's world.
Develop critical thinking skills
At Sciences Po, students take full advantage of formal instruction thanks to interactive classes. This format fosters skills such as public speaking, debate and critical thinking. Courses are taught both by academics and by professionals from around the world.
A degree that creates opportunities
Following their three years of study, students earn their Bachelor's degree. They can then choose to begin their professional lives or to continue their studies at the master's level at Sciences Po or in any other university in France or abroad.
LEARN MORE
The Emile Boutmy scholarship
The Emile Boutmy scholarship is awarded to the best international students from outside of the European Union.
The Emile Boutmy scholarship
International admissions procedures
The international admissions procedures allow Sciences Po to recruit students from all over the world.
Admissions website
Why did they choose Sciences Po?
In September 2014, more than 1,500 undergraduate students representing 82 nationalities started the school year at Sciences Po. Why did they choose Sciences Po?
Watch the video