Philippe MARTIN
Dean of the School of Public Affairs, former Chairman of the French Council of Economic Analysis (Conseil d'analyse économique, CAE) , CEPR Research Fellow and Vice President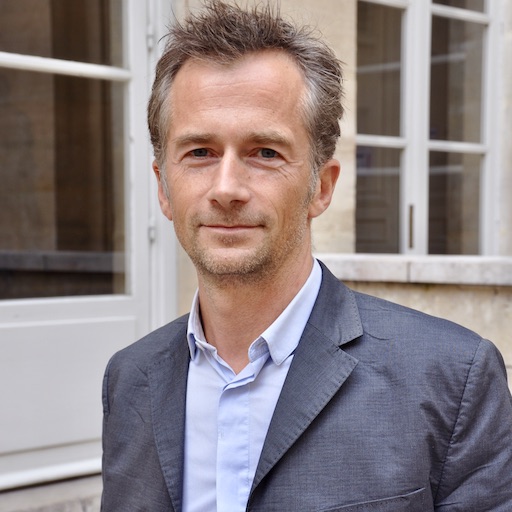 Philippe Martin is Professor of Economics at the Department of Economics at Sciences Po since its creation and was its first Chair from 2009 to 2013. He is also a CEPR Research Fellow and Co-director of the Macroeconomics Program at CEPREMAP. He was recently appointed Dean of Sciences Po's School of Public Affairs.
Philippe MARTIN was formerly Chairman of the Conseil d'Analyse économique, from January 2018 to September 2022. The Conseil d'analyse économique is an independent advisory body that reports directly to the French Prime Minister on economic issues. The CAE's mission is "to inform the government's choices on economic affairs through the exchange of viewpoints and its analyses".
Philippe Martin's research focuses on international trade and macroeconomics and has been widely recognized at both the national and international levels. Nationally, he received the prize of the « Best French Young Economist » awarded by LeMonde and the Cercle des économistes in 2002. He was most recently named as Chairman of the French Council of Economic Analysis (the Conseil d'analyse économique - CAE - that is attached to the French Prime Minister's Office. Internationally, Philippe Martin regularly publishes in the « Big Five » peer-reviewed journals such as the American Economic Review, the Quarterly Journal of Economics, the Review of Economic Studies and the Journal of International Economics, among others. He was also a co-author on a book on economic geography published by Princeton University Press as well as two books published by Éditions de la rue d'Ulm/CEPREMAP. He is a regular participant to the radio show « L'économie en question » on France Culture.
Prior to joining the Department, he was Professor at the University of Paris 1-Panthéon-Sorbonne, the Paris School of Economics and a member of the Institut universitaire de France. Before teaching in France, he was an economist at the Federal Reserve Bank of New York assistant professor in Geneva. He also taught at Ecole Polytechnique and the London School of Economics.
Philippe MARTIN graduated from Sciences Po and holds a PhD in economics from Georgetown University (Washington DC).
To learn more about Philippe MARTIN, consult his website
Research Areas
International Macroeconomics, Trade, Economic Geography, Military Conflicts