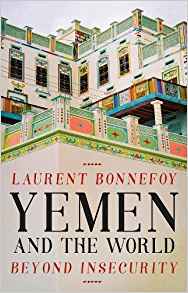 While the conflict ravaging Yemen is at the source of a grave humanitarian crisis, it is only furtively mentioned in the media. To understand this virtual silence, Laurent Bonnefoy, a researcher at the Center for International Research (CERI), invites us to explore the rich and fantasized history of this country in his latest book: Le Yémen. De l'Arabie heureuse à la guerre (ed. Fayard), awarded the Eugène Colas prize awarded by the French Academy, and translated into English (Yemen and the World. Beyond Insecurity, ed. Hurst & Oxford University Press). Interview.
Yemen's image through time has become one of a forbidden or inaccessible country. Can you tell us where this "mystery" lies and what contributes to maintaining it?
Laurent Bonnefoy: Yemen has a special place in people's minds indeed. The country's history, marked by a specific trajectory–the supposed territory of the Queen of Sheba, the site where the Zaydi imams who reigned for more than a millenary, the hinterland of the British colony of Aden, and more recently, the sole socialist republic of the world–as much as its steep geography (its capital city is located 2,300 meters high) trigger uncountable fantasies.
The country's numerous archaeological, architectural and human wonders, many of which are indeed unique and still to discover, are true gifts to the visitors and a source of pride for most Yemenis.
Interestingly, Yemen is not only an orientalist fantasy; the country is an enigma for Arabs and Muslims alike, who often see it as their civilizational cradle while despising the country's lack of development and current poverty.
In parallel, Yemen is said to be "Ossama Ben Laden's home country," as many press agency dispatches put it. The country has been associated with the jihadi threat for fifteen years or so now. The general picture is undeniably ambivalent. This is the starting point of the questions I raise in this book.
More than mystery, there seems to be shadow…
L.B:Occultation, shadow and mystery are constituent of the writings on Yemen by great explorers, from Marco Polo and Ibn al-Mujawir, the Persian thirteenth century traveller, to Joseph Kessel, Arthur Rimbaud and André Malraux.
The war that started in 2015 has not shaken up this mystery. The conflict is still often described as "hidden" or "ignored," but by whom? In fact, the media barely consider it, despite the fact that the UN qualified the humanitarian crisis as the worst of our times. This is certainly yet another sign of the intricate relationship the rest of the world has with Yemen.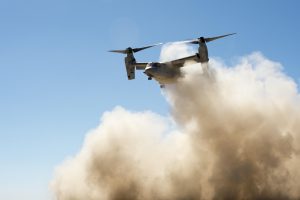 It is clear however, that the American, French and British support to the military coalition led by Saudi Arabia—which bombs Yemen for more than three years now and has been accused of war crime—in addition to the juicy contracts signed with Gulf armies perpetuate the unease and do not help to put the issue on the international agenda. And Yemen continues to be largely ignored.
Can Yemen's equivocal insertion into contemporary exchanges help understand the profound crisis the Middle East is going through ?
L.B: For me, Yemen is both a symbol of an almost chaotic Middle East as much as it is one of the region's laboratories. It's precisely what makes its study fascinating, necessary and… harrowing. Questions relating to denominational polarization, the transformation of regional equilibriums (with the Saudi Arabian foreign policy becoming more and more autonomous) or else the failures of US led drone politics take effect in Yemen and don't give much hope for the future. Additionally, pressing issues arise in this country, in particular environment related ones, that ought to make us better understand what is really at stake.
It is possible that the close exhaustion of water resources in the highlands, and in particular around Sanaa, are just a taste of what is to come in other regions of the world in the next decades. Who can tell what will happen when a three million inhabitants capital will have to be moved?
You refer to Romain Bertrand and praise a "balanced history" (histoire à parts égales). How can such a method and perspective be particularly fruitful in this case?
Since Yemen is not only a "white man's" fantasy, it seemed to me crucial to promote non-Western works and opinions in my own research. This is a shared ambition with my colleague Romain Bertrand who works on early colonial Indonesia, even if our categories, our object and our disciplinary frameworks differ. My aim, here, was to analyse the many and diverse interactions the Yemeni society may have with the Horn of Africa and South-East Asia for example. Such perspective has helped me go beyond the idea of a relation that would be structured only around unbalanced power relations or a colonial legacy.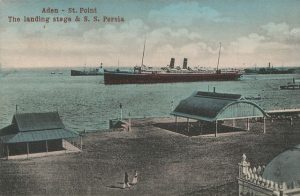 Certainly, the British occupation of Aden between 1839 and 1967 made it the second most active harbour in the world in the middle of the twentieth century and this has structured Yemen's place within exchanges and globalization. Similarly, the fight against terrorism since 2001 and the weight of US diplomacy have shown a patent dependency and have reconfigured domestic political equilibriums.
However, and this is at the core of my book, Yemen's relationship to the world is also to be seen within the greater picture of the many flows of people, creations and ideas; those, for example, of the Indonesian students in the Sufi religious institutes in the city of Tarim, of the Iraqi professors who cooperate in the Yemeni provinces, or even of the businessmen from Yafi' who have settled in China.
Additionally, it is with Saudi Arabia—and therefore in a framework that escape the expression of American domination—that the unequal relation is the clearest. This signals once more how fruitful a research perspective that seeks to find sources beyond and off the beaten tracks of a state centred and univocal approach.
You seek to analyse Yemen "with the world": do you mean that you seek to analyse in particular the relationships the country maintains with its neighbours and other actors of the international arena or is this part of a research stance that you adopt (in reference, in particular, to Patrick Boucheron's work)?
L.B: Studying Yemen's bilateral relationships seemed too limited. I therefore chose to study Yemen "and the world", that is to say within the multiple interactions and hence as a fundamentally open entity. This firm stance was initially rooted in my difficulty to access the field because I was expelled from the country while working and living there with my family, and because of the worsening security conditions due to war. Progressively things changed, and this approach that had pushed me to change my perspective while observing the Yemeni society through its interactions with the world became much more than a last resort solution. I became particularly stimulated by this constraint that allowed me to transform the way I looked at Yemen. I thus developed new questions and new research methods.
Yemen, as other countries (Syria, Libya, to name but those two) has become a research field in which it is extremely difficult to do research using the most common tools of social sciences. What new sources exist and how can researchers adapt? How can they take advantage of an impossible access to the field?
Being deprived of "my" field was a great frustration and I can even say a suffering. Working in Yemen has indeed been a fantastic source of wonders for me, and my "yemenophile" colleagues bare witness of this. Nothing will ever replace the joy of conducting my research there.
I can easily imagine that many colleagues feel the same about the society that they have been studying, where they have invested so much energy and that has given them so much in return. As it is, many methodological questions have emerged as well as the need to adapt, resulting from changing security situations in a growing number of societies, as well as our alma mater administrations being less and less keen to have their staff take risks.
In such context, for a researcher, one option is to change field and object, and this can open up fascinating comparative tracks. But this imposes a sometimes colossal reinvestment. And once this choice made, when do we become "competitive" again, i.e., when are we capable of putting forward knowledge in front of colleagues who have accumulated decades of reading and experience?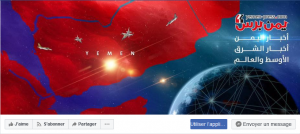 Additionally, is it fair to abandon one's object, leaving it to some experts who often do not know much of it, when resources are limited and there is a real demand for understanding? Should we, as political scientists, accept to leave entire parts of the world outside of our reflection just because we cannot carry out "state of the art" fieldwork? Obviously not! And even if they remain unsatisfactory, there are fascinating resources available at a distance as long as one has an intimate knowledge of the society and the language, a solid historical and geographical proficiency gained on the field as well as a subtle perception of the existing literature. Using long standing professional relationships and friendships and the social media—a bottomless well—new questions have aroused and given ground to an approach that is not necessarily to be seen as a regression. This is also what I seek to demonstrate through this book.
Interview by Miriam Périer (Ceri)