Etienne WASMER
Professor of Economics at New York University Adu Dhabi (NYUAB), CEPR Research Fellow (Labour Economics; Monetary Economics and Fluctuation)s, IZA Research Fellow, Founder, (former) Co-Director and Member of the Scientific Advisory Board of the LIEPP (ANR Project "LABX")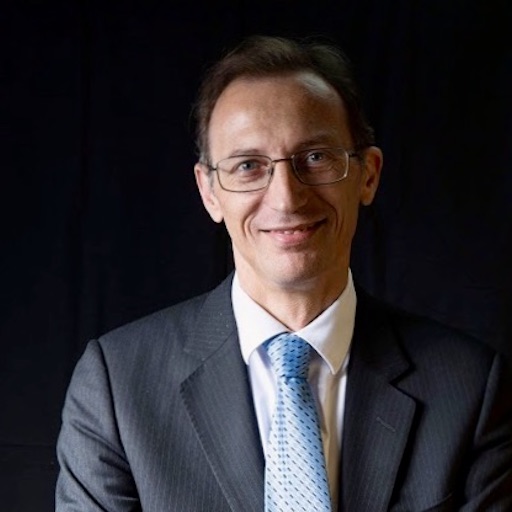 Currently on leave at the New York University Adu Dhabi (NYUAB), Etienne WASMER has been Full Professor of Economics at Sciences Po since 2006.
He is also a Research Fellow at CEPR and at IZA and a member of the Scientific Advisory Board of the Laboratory for Interdisciplinary Evaluation of Public Policies (LIEPP). Among his editorial duties, Etienne WASMER was notably Co-Editor of Labour Economics.
His research interests lie in labour economics, macroeconomics, search theory and urban economics.
His work is regularly published in the top economic reviews such as the American Economic Review, the Journal of Monetary Economics, the Journal of Urban Economics, the American Economic Association Journal: Macroeconomics, European Economic Review, the Journal of Economic Geography, among others.
And Etienne WASMER has also published a number of books in English and in French. He was awarded two prizes for his Pearson's textbook "Manuel d'introduction à l'économie: principes de microéconomie": he won the "Best Book for Students" from the Association Française de Sciences Economiques in 2010 and the Prize Wolowski from l'Académie des Sciences Morales et Politiques awarded in economics every eight years. Most recently, he has published a book with Nicolas Petrosky-Nadeau on search theory at MIT Press (Nov. 2017): "Labor, Credit, and Goods Markets: The Macroeconomics of Search and Unemployment".
Etienne Wasmer's work and expertise were recognized very early on: he was nominated in 2004 for the "Best Young French Economist Prize" (Le Cercle des Economistes and Le Monde) and was awarded it, jointly with Thierry MAYER, in 2006. He also contributed to public policy evaluation, through the Laboratory for Interdisciplinary Evaluation of Public Policies (LIEPP) which he co-founded and co-directed from 2011 to 2017. He was a member of it between 2012 and 2016, to the Conseil d'Analyse Économique (CAE) overseen by the Prime Minister and the Minister of Employment. He also participated as an independent expert in the French Minimum Wage Committee from 2009 to 2012.
He obtained his PhD in economics from the London School of Economics under the supervision of Nobel Laureate Christopher Pissarides in 1997. He was a Wennergrenska Samfundet post-doctoral fellow at the Institute for International Economic Studies, Stockholm University.
Prior to Sciences Po, Etienne Wasmer had been the director of the Canada Federal Research Chair on the Dynamics of Labour Markets and Professor of Economics at UQAM, and previously a professor of Economics and Director of its Economics Department at the University of Metz, an Assistant Professor at European Center for Advanced Research in Economics and Statistics and at the Free University of Brussels.
Research Areas
Search Theory, Discrimination, Human Capital, Urban Economic Theory