Roberto GALBIATI
CEPR Research Fellow, ANR Project SOSELF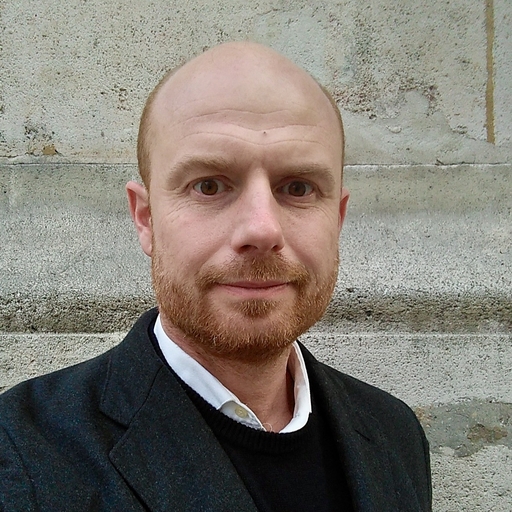 Roberto Galbiati is a CNRS Professor (DR). He is also a CEPR Research Fellow (Public Economics program) and he serves as Associate Editor for the International Review of Law and Economics.
His primary research interests are law and economics, political economy and applied microeconomics. He has studied extensively how laws and individual motivations affect cooperative behavior and compliance, the effects of law enforcement on illegal behavior and the emergence and stability of legal and political institutions. Roberto Galbiati has published in top economics journals - Quarterly Journal of Economics, Journal of Political Economy, the Journal of the European Economic Association, the Economic Journal, the AEJ: Applied Economics - as well as in field journals - Journal of Public Economics, American Law and Economics Review, Games and Economic Behavior and in interdisciplinary outlets such as PNAS and the Supreme Court Economic Review.
Prior to joining the Department of Economics at Sciences Po, Roberto Galbiati was a CNRS Researcher at the University of Paris-Ouest (Nanterre) and a Lecturer at Bocconi.
Roberto Galbiati holds a PhD from the University of Siena and a Master (Laurea) from the University Bocconi.
To learn more about Roberto GALBIATI, consult his website
featured publications
"When in Rome: On Local Norms and Sentencing Decisions"(with D. Abrams, E. Henry, and A. Philippe). Journal of the European Economic Association, forthcoming.
"Earthquakes, Religion, and Transition to Self-Government in Italian Cities" (with M. Belloc and F. Drago). Quarterly Journal of Economics, 131, 4 : 1875-1926.
"The Political Cost of Being Soft on Crime: Evidence from a Natural Experiment" (with F. Drago and F. Sobbrio). Journal of the European Economic Association, 18(6), 2020. Online Appendix. VoxEU Column
"Jobs, news and re-offending after incarceration" (with A. Ouss, and A. Philippe). Economic Journal, 131(633): 247-270.
"The Deterrent Effects of Prison Evidence from a Natural Experiment" (with F. Drago and P. Vertova). Journal of Political Economy 117(2): 257-280.
"Dynamic Effects of Enforcement on Cooperation" (with E. Henry and N. Jaquemet). Proceedings of the National Academy of Sciences, 11-2018 R
"Stealing to Survive: Crime in XIXth Century France"(with V. Bignon and E. Caroli). Economic Journal, 127(2017):19–49.
"Indirect Effects of a Policy Altering Criminal Behavior: Evidence from the Italian Prison Experiment." (with F. Drago). American Economic Journal: Applied Economics 4(2):199-218.
"The Tax Evasion Social Multiplier: Evidence from Italy" (with G. Zanella). Journal of Public Economics 96 (5-6): 484-495.
"Obligations and Cooperative Behaviour in Public Good Games." (with P. Vertova). Games and Economic Behavior 64(1): 146-170.
"Prison Conditions and Recidivism" (with F. Drago and P. Vertova). American Law and Economics Review 13(1):103-30. Winner of the 2011 American Law and Economics Review Distinguished Article Prize
Research Areas
Political Economy, Public Finance, Law and Economics