Services for teaching staff
The library offers many dedicated services to teaching staff. On this page you will find the main services available and the people to contact for further information.
Submit a course bibliography
Do you teach a course at Sciences Po and want to make sure that all the reading materials your students need are available in the library? Send us your course bibliography!
The Bibliography service will check whether the requested books are available in our collections and give you a detailed report on the available items, including links to catalogue records and to available electronic versions. If any books are missing, the library will contact you about the possibility of purchasing them.
LIBRARY DOSSIERS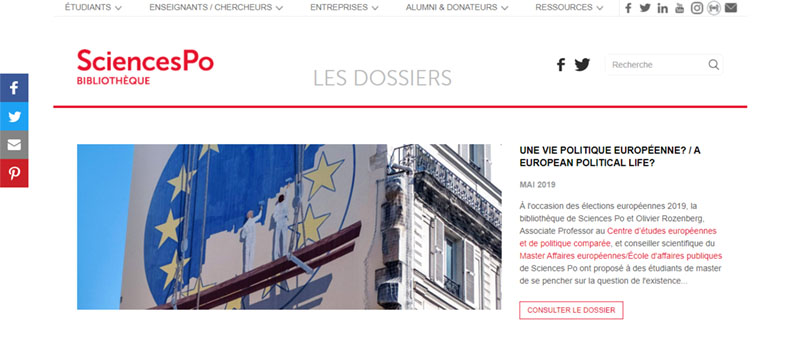 As part of your course, are you keen to propose a different exercise for your students, aside from papers or presentations? Do you want to get them to create editorial content for the web, with its own requirements in terms of writing and structure?
The library offers you the opportunity to produce a dossier with your students as part of your course. Dossiers produced in the past include: Sciences Po, une histoire coloniale (FR) European political life? (FR)
Based on a bibliography that highlights the library's collections, the dossiers are composed of articles, interviews, a chronology, glossaries, etc., depending on what is defined beforehand.
A librarian and a coordinator will assist you throughout the project.
Copyright in education
Reusing educational materials (citations, images, videos, etc.) for your teaching entails respecting certain legal requirements. What are the basics of copyright? What are free licenses? How does the educational exception give you more scope to illustrate your lessons?
Our two subject librarians are here to answer your questions and provide tailored tutorials on copyright in an educational context.
Manage your bibliography and your PDF
The Library supports you with the presentation of your bibliographic references and organizing your sources. In order to facilitate your research, we strongly recommend you to use bibliographic management tools, such as Zotero, a free and open software.
The citation styles developed by the School of Research can be used with Zotero but also Mendely or LaTex.
We organize group or individual trainings throughout the year, according to your needs.
Delivery service
The library offers a delivery service to faculty in the Sciences Po community.
It allows you, when requesting items through the online catalogue, to choose between collection from the library's loan desk or delivery to your research centre. The same applies to returning items, which are collected when a delivery is made.
The loan periods and conditions are the same as for an on-site pick-up.
Digitisation on demand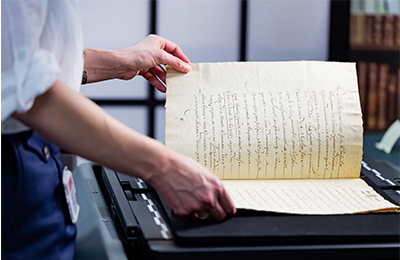 Digitisation on demand consists in having a digital image produced from a physical item (books, periodicals, photos, archives). It also includes the post-capture processing (adding or retrieving metadata, indexing, access, archiving, etc) that comes with the creation of this file.
For heritage material, the Sciences Po digital library offers a solution for dissemination.
Requests for digitisation must be made using the submission form (FR), and will be approved (or not) by the digitisation service.
This service can also offer solutions or processing techniques specially tailored to your projects.
Presentations, training and personalised tours
The library offers demonstrations of our documentary research tools to help you support your students.
We offer a presentation of the library's print and electronic resources, the tools available to access them, and the best methods for effective research, in connection with your courses. An overview of library services is also offered.
In addition to this individual personalised presentation, we can speak to your students as part of their course to present the resources and research tools available in the library. This can even be part of a teaching project.
Inter-library loans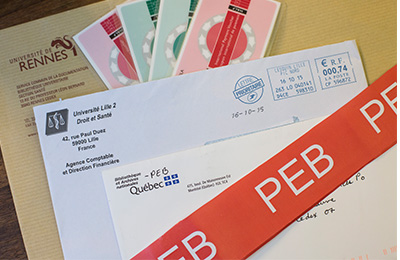 Do you need an article, book or other item that is not in our collections?
Our inter-library loan service can locate it in other libraries (French or foreign), borrow it, and allow you to consult it on our premises.
To make a request, simply fill in the online form (FR). We will let you know as soon as the item is available.
Inter-campus loans
Inter-campus loan is a service offered by the Paris campus library to students and faculty on local campuses. Through this service, items from the Paris collection can be sent by post to libraries on the local campuses.
When requesting a book from the library catalogue, the instructor or student selects the campus on which he or she wishes to receive the book. He or she is then informed by the library in question that the items have been received and are available.
Faculty and students on the Paris campus cannot request items held in the libraries of the local campuses.
Sciences Po archives and educational workshops
Workshops to introduce students to the collections (FR) or to research in the archives can be organised at their instructor's request, based on a theme or collection.
These workshops can also lead to substantive work that students carry out over a whole term, to produce an output for assessment. The format can be adapted as appropriate.
Subject librarians
Our subject librarians are here to help you. You are welcome to contact them by email but you can also read their guides. These subject guides provide the librarians' insights into a discipline or a central theme at Sciences Po and are regularly updated with a wealth of information (news, new releases, essential resources, methodology, etc.).
Law librarian

***
Economics librarian
***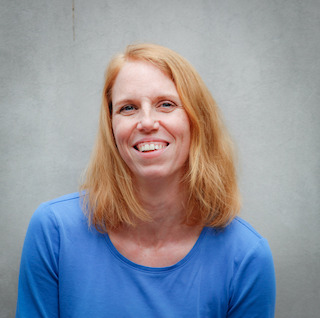 History librarian
***
Humanities librarian
***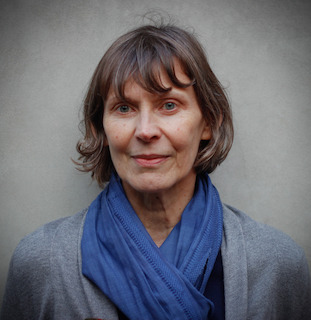 Isabelle Blanchemaison-Karanov
United Nations librarian
***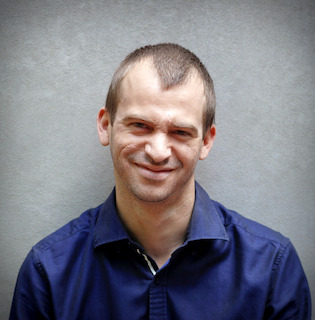 Political science librarian
***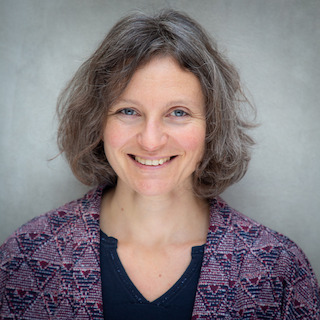 Sociology librarian
Purchase Requests
Do you need a book or a subscription to a periodical or a database for your research and the item is not in our collections? The Suggestions Service is here to help!
You should make your request when logged in to the library catalogue using the "purchase request form".
Requests are considered promptly on the basis of relevance, teaching requirements, enhancement of our collections, and price. If the suggestion is accepted, the item will be acquired and automatically reserved for you.
For required reading list for courses, please send your bibliography to bibliographies.bib@sciencespo.fr
Updated on 23/05/2022