This series of interviews was recorded as part of the the Annual Conference of the Digital, Governance and Sovereignty Chair which took place on the 6th December 2023 on the theme of "Digital Sovereignty and Geopolitical Crisis".
While the notion of "digital sovereignty" is mostly used in Europe as a synonym for the concept of "strategic autonomy", as coined by the European Union, it is also used, outside Europe, to refer to strategies aimed at regaining control of the global network. In fact, since the beginning of the 2000s, China and Russia have been trying to build a so-called "sovereign Internet" both at the lower layers (servers, protocols) and upper layers (social networks, messaging services) of the Internet. In light of these two examples, can we fear, as is often the case across the Atlantic, that the concept of "digital sovereignty" risks legitimizing shifts toward digital authoritarianism?
The conference approached the notion of digital sovereignty in a renewed, global perspective, including a discussion of the digital and cyber features of the Ukraine war and the current technological confrontation between China and the United States.
In this interview, Anupam Chander, Professor of Law and Technology at Georgetown University Law Center, offers a US perspective on the notion of digital sovereignty.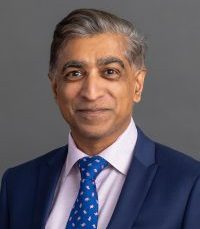 Anupam Chander is the Scott K Ginsburg Professor of Law at Georgetown University Law Center.The author of The Electronic Silk Road (Yale University Press), he is an expert on the global regulation of new technologies. His scholarship has appeared in the Yale Law Journal, the California Law Review, and the American Journal of International Law, among other legal publications, and his research has been featured in news stories by Business Insider, CNN, NPR, and Forbes.