Autres manifestations
Conférences extérieures - International conferences involving OSC' researchers

ECSR Annual Conference 2019, Lausanne, September 12-14, 2019 [⇨Booklet]

Carlo Barone, Estelle Herbaut - Explaining gender segregation in higher education: evidence from the French case - 13 September
Carlo Barone (with Martin Hällsten, Anton B. Andersson) - Are track decisions risky? Evidence from Sweden on the assumptions of risk-aversion models - 13 September
Marta Veljkovic, Louis-André Vallet - Intragenerational Mobility and Career Fluidity in France Over Birth Cohorts and Across Age (1970-2015): The Role of Counter-Mobility and Other Types of Career Patterns - 13 September
Louis Chauvel (with Eyal Bar-Haim, Anja Leist) - Income Inequality and the Strength of the Origins-Health Gradient in 20 European Countries - 12 September et
The Long-lasting Impact of Inequality of Educational Opportunities on Later-life Cognitive Functioning - 14 September
Mathieu Ichou (with Joshua Rivenbark) - Discrimination in Healthcare as a Barrier to Care: Experiences of socially disadvantaged populations in France - 13 September

ESPAnet Europe, Stockholm, September 5-7, 2019
Emanuele Ferragina (with Christopher Deeming) Discussion Paper: The Uses of Comparative Analysis in European Social Policy, 6 September

AFS 2019 8e congrès, Aix-en-Provence, 20-23 août 2019 [⇨Programme]

Célia Bouchet - Handicaps et hiérarchisation sociale : une approche quantitative et séquentielle - 30 août (RT19)
Louise Caron - Les modes d'expatriation en France : Des bénéfices inégalement répartis ? - 27 août (RT2)
Pauline Clech - Le capital culturel institutionnalisé comme mode d'accès aux classes moyennes. Analyse de mobilités sociales en banlieue rouge (1960-2014) - 27 août (RT 5)
Claire Cosquer - Dominer la stratification migratoire. Blanchité, classe et ordre global dans les expériences « expatriées » françaises à Abu Dhabi - 28 août (RT2)
Olivier Godechot - La grande séparation. La ségrégation au travail dans dix pays - 28 août (RT9)
Mathieu Ichou (avec Joanie Cayouette-Remblière) - Saisir la position sociale : une approche par configurations - 30 août (RT5)
Gaëlle Larrieu - Comment classifier les variations du développement sexuel ? Des conflits de cadrage à leur réception par les parents - 28 août (RT19)
Anne-Claudine Oller (avec Doriane Montmasson) - Recourir à la pédagogie Montessori en classe « ordinaire », une recomposition des classements scolaires ? - 28 août (RT4)
Xavier Pons (avec Christian Maroy et Hélène Buisson-Fenet) - Découplage versus gestion des pratiques pédagogiques ? La mise en œuvre et les effets différenciés des politiques d'évaluation et de responsabilisation des établissements scolaires en France et au Québec - 27 août (RT4)
Pauline Proboeuf - L'engagement dans la sphère familiale au prisme de l'épanouissement de l'enfant : le cas de l'instruction alternative - 29 août (RT48)
Antoine Rouillard-Pérain - Aux frontières du légal et de l'illégal : l'impossible normalisation juridique de l'externalisation à demeure - 28 août (RT13)
Elise Tenret, Géraldine Farges - Classer hors de la classe : Les catégories de l'entendement des inspecteurs chargés du contrôle de l'instruction dans la famille - 28 août (RT4)
Marion Valarcher - Étudier les catégorisations ordinaires de l'enseignement supérieur par les lycéen·ne·s : retour sur un protocole d'enquête par jeu de cartes - 29 septembre (RT20)

ESA 2019 Conference, Manchester, August 20-23, 2019 [⇨Programme]

Philippe Coulangeon, Maël Ginsburger (with Yoann Demoli & Ivaylo Petev) - The Link Between Attitudes and Environmental Practices. An Empirical Analysis on French Data - 21 August
Pauline Proboeuf - Free From School In The Child's Best Interest - 21 August
Gaëlle Larrieu - What's Best for the Child? Parents Decisions on the Treatment of Children's Variations of Sex Development (VSD) in France - 21 August

XIX ISA World Congress of Sociology, Toronto, July 15-21, 2018


American Sociological Association Annual Meeting 2017, Montreal, August 12-15

Olivier Godechot, One Divides into Two: Team Moves in France
Ole Hexel, Household Wealth and inter vivos transfers in comparative perspective
Edmond Préteceille, The slow changes of socioeconomic segregation in Paris

Séminaire Calidad de vida urbana en Bogotá y región (partenariat avec l'Ambassade de France en Colombie), 3 novembre 2016, Bogota.
Edmond Préteceille, Las transformaciones recientes de la segregación en la metrópolis de Paris : segregación socioeconómica y etnoracial.
Marco Oberti, Segregación urbana y segregación escolar: efectos de los contextos y preguntas de método.

2e Biennale de la sociologie de l'urbain et des territoires, Toulouse, 28-30 septembre 2016 (AFS - RT9).


ECSR Conference 2016 - Nuffield College, Oxford (UK). Stratification and Population Processes in European Societies, 22-23 september 2016.
Mathieu Ichou, Diluting or Transmitting Resources? The Academic Effects of Siblings in Immigrant Families (Plenary Session 1, Keynote speaker - Thusday 22 - 9:00)
Louis-André Vallet, Intergenerational Mobility and Social Fluidity in France over Birth Cohorts and Across Age: The Role of Education (B4 session, "Trends in Education and Mobility", Thusday 22 - 10:15)
Carlo Barone, Antonio Schizzerotto, Giovanni Abbiati & Giulia Assirelli, Nudging gender desegregation in Higher Education: evidence from a field experiment (E1 session "Gender Differences in Education" - Thusday 22 - 12:45)
Milan Bouchet-Valat, When female labour market participation decreases wage inequalities between couples: the case of France, 1982-2011 (Session D5 "Labour market inequalities 1" - Friday 23 09:00)
Louis Chauvel, Closing or persisting gender gap? A cohort analysis of education and wages in the US and Europe (D11 session "Education and gender" - Friday 23 - 14:30)
Louis-André Vallet is also chair of the B3 session "Social Mobility, Origin and Education" (Thusday 22, 12:45)

Migrants, Refugees and Global Justice. Comparative perspectives in Societies of Migration. Workshop au Berliner Institut für empirische Integrations - und Migrationsforshung.
Louise Caron, Marine Haddad, Ettore Recchi et Mirna Safi ont participé à ces travaux les 7 et 8 septembre 2016, dans le cadre de la collaboration Sciences Po, UCLA et Humboldt University.

Annual Meeting of the American Sociological Association 2016, Seattle, August 20-23. "Rethinking Social Movements: Can Changing the Conversation Change the World?"
Anne Revillard, Do French women really have it all? The origins and impact of work/family policies in France. Session 164 - Gender Equity and Social Policy: Solving Work/Family Conflicts.

Intergenerational Transfer, Human Capital, and Inequality,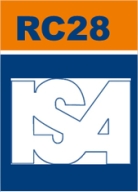 ISA - RC28 (Social Stratification and Mobility) Meeting 2016, Singapore, May 26-28, 2016.
Carlo Barone (et al.), Social Origins and Tracking in Secondary Education: A Randomised Experiment on the Role of Information and Relative Risk-Aversion, Parallel Session "2.1 Class and Intergenerational Effects on Schooling II", 26 May. [Abstract]
Carlo Barone (et al.), Explaining Social Origins Differentials in Access to University Education: A Test of the Breen-Goldthorpe Model, Parallel Session "5.1 Higher Education", 27 May. [Abstract]
Ettore Recchi (et al.) Graduates on the Move: Determinants and Returns of High-skilled Migration among Italian Youth, Parallel Session "4.2 Youth Labour Market and Labour Market Entry", 26 May. [Abstract]

12th Conference of the European Sociological Association 25-28 august 2015, Prague.
Lorraine Bozouls, Local production of security in upperclass neighborhoods. Comparison between suburban areas of Paris and Milano, Research Network 20 "Qualitative methods", session 03 "Exploring Local Knowledge", 26 august.
Margot Delon, Migrants at the ordeal of "bidonvilles" in France. Biographical consequences of a residential experience, Research Network 3 "Biographical Perspectives on European Societies", session 04 "Virtual Biographies", 27 august.
Ettore Recchi (with Justyna Salamonska), Europeanization? Practices and Identifications, Research Stream 3 " Europeanization from Below? Making and Unmaking of the Social Texture of Europe", 27 august.

Sensing Religion - Eprouver le religieux, International Society for the Sociology of Religion, 33rd Conference, Louvain-La-Neuve, 2-5 Juillet 2015.

Juliette Galonnier, Apprendre à être musulman : la conversion à l'Islam comme processus d'apprentissage collectif.


La sociologie, une science contre nature ?, 6ème Congrès de l'AFS, 29 juin au 2 juillet 2015, Saint-Quentin-en-Yvelines
Annabelle Allouch, Ce que l'ouverture sociale fait (vraiment) aux Grandes écoles. Le « Potentiel » des classes populaires et l'émergence de nouvelles catégories de jugement académique à Sciences Po Paris et à l'Université d'Oxford (GT42)
Marie Bergström, La force de l'écart d'âge. Retour sur une norme dite universelle (RT28)
Milan Bouchet-Valat, La fin de l'hypergamie féminine ? L'inversion du sens de l'écart entre diplômes des conjoints au fil des cohortes en France (RT33)
Louis Chauvel, table ronde, Peut-on parler de naturalisation des inégalités économiques ?
Margot Delon, La mobilité sociale au prisme de la mémoire. Les récits des « enfants des bidonvilles » (RT5)
Géraldine Farges, De la réussite scolaire à la réussite professionnelle : une continuité "naturelle" pour les enfants d'enseignants ? (RT4)
Aurore Flipo, La nationalité comme variable à expliquer : la méthode de la comparaison transnationale comme révélateur des configurations migratoires (RT2)
Juliette Galonnier, Choosing faith and facing race : parcours de convertis blancs à l'Islam en France et aux Etats-Unis (RT24)
Cultiver « l'entre-deux » : les associations de convertis à l'islam en France et aux Etats-Unis (RT43)
Aden Gaide, L'étudiant(e), un(e) jeune ? Maternité étudiante et représentations des étudiants en termes de catégories d'âges (RT15)
Mathieu Ichou, La dimension internationale de la stratification sociale : la production des propriétés et ressources sociales des immigrés dans les sociétés d'émigration et d'immigration (RT5)
Alice Olivier, Une ethnographe acrobate : Enquêter sur différents groupes au sein d'une même institution (RT20)
Adrien Papuchon, Quelques racines objectives des variations internationales dans le maintien des jeunes au domicile parental (durée de la cohabitation en Europe à la lumière des modèles multiniveaux) (RT15)
Pierre Pénet, Rituels de pollution et genèse de la régulation financière aux Etats-Unis durant l'entre-deux guerres (1918-1938) (RT13)
Camille Peugny (avec C. Van de Velde et S. Maillard), Les sciences sociales peuvent-elles se saisir des consultations par internet? Le cas d'une enquête grand public auprès des jeunes Français (RT20)
Elise Tenret (avec Yaël Brinbaum et Séverine Chauvel), Dénoncer des discriminations à l'école : motifs, ambivalences et points d'appui (RT4)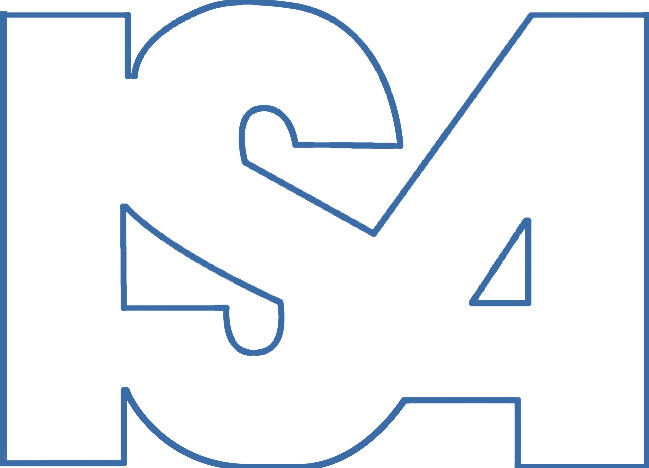 ISA - RC28, Research Committee on Social Stratification and Mobility conference, Tilburg (Netherlands), 28-30 May 2015.
Louis-André Vallet, "Absolute mobility and social fluidity in France over birth cohorts and across age"
Milan Bouchet-Valat, " Context of entry into first partnership and educational homogamy over cohorts in France"
Louis Chauvel, "Variations of health stratification in more and less equal societies: the role of social origins".

Louis-André Vallet was Chair for the 5.1 session ''Returns to education 1''.

GRITim -
Interdisciplinary Research Group on Immigration, Research Seminar (Universitat Pompeu Fabra, Barcelona).
Ettore Recchi, Studying cross-border mobilities through mixed methods. Seminar, 6th of May 2015.

1ère Biennale de la sociologie de l'urbain et des territoires, Lille, 16-17-18 décembre 2014
Lorraine Bozouls, La coproduction de l'ordre dans les quartiers résidentiels supérieurs. Une comparaison Paris-Milan
Edmond Préteceille, Comparer la ségrégation et la structure sociale des métropoles : Paris, Rio de Janeiro et São Paulo

1er Congrès des Études de genre en France,


3 - 5 septembre 2014, Lyon
Marie Bergström, Payer et se faire payer. Le marché des rencontres en ligne (Résumé)
Alain Chenu, La féminisation d'une profession est-elle la preuve d'une égalité des chances entre femmes et hommes ? Le cas des enseignants-chercheurs en sociologie (1984-2013) (Résumé)

Alice Olivier, Des garçons dans des études "de filles" : orientations atypiques vers l'enseignement supérieur et (re)définition des masculinités (Résumé)


"The Past, Present and Future of Educational Research in Europe". EERA European Educational Research Association - ECER 2014, 1er - 5 septembre 2014, Porto (Portugal)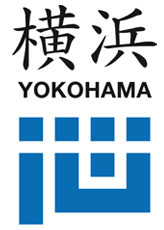 "Facing an Unequal World. Challenges for Global Sociology". XVIII ISA World Congress of Sociology, 13-19 juillet 2014, Yokohama (Japon)
(Book of abstracts available here - pdf, 13,1 Mo)

"The State of the Union, 2014" Conférence organisée par l'Institut universitaire européen de Florence, 7-9 mai 2014
Ettore Recchi, Migration challenges for the EU in the next 10 years

Buffett Center for International and Comparative Studies
18 avril 2014
Marco Oberti, How people Deal with Their Neighborhood in Paris Working Class and Immigrant Suburbs
cycle de 3 conférences organisé par la Chaire de recherche du Canada en politiques éducatives (CRCPÉ) et le Centre de recherche interuniversitaire sur la formation et la profession enseignante (CRIFPE), février-avril 2014
Xavier Pons, Claire Denis, Des instruments suffisent-ils à faire une politique publique ? L'exemple de la gouvernance par les résultats en éducation en France
16th -18th december, the University of California, Los Angeles
Marco Oberti, How people deal with their neighborhood in Paris working class and immigrant suburbs? (Abstract) Workshop session F2 "Concentrated Poverty and Segregation"

Global Urban Challenges: The Role of Research Universities, Chicago, Illinois, November 18-20, 2013
Marco Oberti, Session "The Research University and Urban Education"

A Sociologia como Artesanato Intelectual, XVI Congresso Brasileiro de Sociologia, UFBA, Salvador, Brasil, 10 a 13 de setembro de 2013
Edmond Préteceille, A produção da pesquisa sociológica : A necessidade do artesanato e seus limites

Les dominations : Ve congrès de l'Association française de sociologie, Université de Nantes, 2 au 5 septembre 2013

Interrogating Inequality - Linking Micro and Macro
American Sociological Association: 108th Annual Meeting, New-York, from 10 to 13 August 2013

XI Congreso español de sociología Crisis y cambio propuestas desde la sociologia, Madrid, 10-12 juillet 2013
Marta Dominguez Folgueras a contribué à trois communications :

Social justice and democratization, ISA Forum of Sociology, Buenos Aires, Argentina, August 1-4, 2012

Migration, Ethnicity, and Urban Inequality in Europe, UCLA, March 2-3, 2012




Article updated on 31-01-2020