Claire Andrieu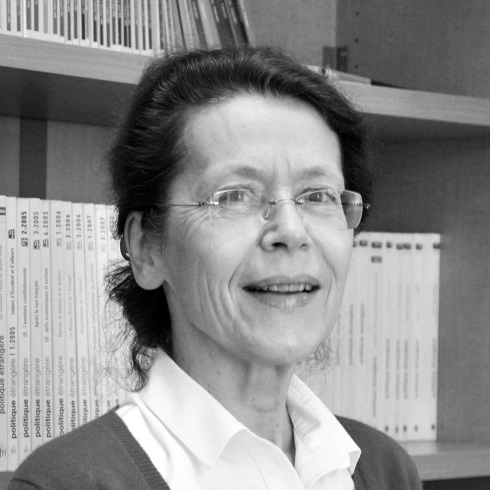 +33 (0)1 45 49 77 40
1, place Saint-Thomas-d'Aquin - 75007 Paris - FR
Full professor
History and memory, Resistance, Social mouvements, World War II, Political and social History
Spécialiste d'histoire politique et sociale du XXe siècle, Claire Andrieu a été rédactrice en chef de Violence de Masse & Résistance (Sciences Po, CERI) de 2011 à 2018, et a dirigé le projet "Helpers" et lyncheurs dans l'Europe allemande, 1940-1945.
Since 2004 : Contemporary History Professor, Sciences Po, Paris;
1993-2004 : Reader, Université Paris 1.
Current projects
Compared war societies: France, United Kingdom, Germany during the second world war
Political and civic engagement in France, from the late 19th century to nowadays
PUBLICATIONS
When Men Fell from the Sky: Civilians and Downed Airmen in Second World War Europe, Cambridge University Press, 2022 (to be published)
"La Résistance à l'aune de l'aide aux soldats et aviateurs alliés", in "Dossier thématique", La Lettre de la Fondation de la Résistance, n° 107, décembre 2021, p. I-V.
"La chasse au lion, ou pourquoi joindre la question de la résistance à celle des violences de masse" in Penser les génocides, Itinéraires de recherche, Paris, CNRS Editions, 2021, 129-138
Claire Andrieu et Jean-Marc Dreyfus (dir.), "La spoliation des instruments de musique dans la Shoah : premières recherches", dossier paru dans Revue d'histoire de la Shoah, 2021/1, n° 213, p. 131-196.
Andrieu, Claire. 2021. "Sociétés comparées en temps de guerre : le choc des cultures politiques." Site du CERI.
Andrieu, Claire. 2021. "Comparing Societies in Wartime: The Clash of Political Cultures." Site du CERI.
Andrieu, Claire. 2021. Tombés du ciel. Le sort des pilotes abattus en Europe 1939-1945. Editions Tallandier.
Teaching Activities
Histoire orale, historiographie et pratique : Les manifestations liées à la guerre d'Algérie
Les images de l'engagement politique
Séminaire de discussion scientifique collective
-->
Supervision of PhD Thesis
Zoé GRUMBERG
"Des 'Juifs non-juifs' ? Les Juifs communistes de langue yiddish après la Shoah, 1944-1968