CERI's Writing Seminar
About
This seminar offers a space to discuss writing in the social sciences. It is meant to provide support to CERI's PhD students in their various writing endeavors (dissertation chapters, peer-reviewed journal articles, public writing, etc.). The aim is to share techniques, "recipes" and "tricks of the trade" while insisting on the pleasure of writing, which is part and parcel of the research process. The first part of the seminar, taking place in the Fall semester, is structured around collective sessions (open to all) on the activity of writing, the process of publishing in journals and the architecture of research projects. The second part, in the Spring semester, is divided into occasional sessions on specific topics and working sessions in small groups: PhD students must come with a draft paper or chapter that will be (kindly) discussed and critiqued by their peers. The idea is not so much to comment on the content of the research but to appraise the production of evidence, the argumentative structure and the style of the piece. In so doing, this seminar also acts as a space of professional socialization since providing (and receiving) constructive feedback is a central activity of researchers.
Seminar schedule
First semester
Collective sessions
Collective sessions will be based upon various readings dealing with writing in the social sciences that will be discussed collectively (see shared bibliography)
- Session 1 - Writing the social sciences: introduction to the seminar (October)
- Session 2 - Research design in PhD dissertations (November)
- Session 3 - Publishing in academic journals (December)
Second semester
Working sessions
=> The seminar is based on participation: each PhD student will present his/her work and comment on the work of others
=> The groups will be constituted according to research topics, language and dissertation stage
Occasional sessions
=> To be determined depending on need and interest (publishing in English, translation issues, the workings of journal's editorial boards, ethnographic writing, literature review, etc.)
Seminar language
In English during the collective sessions in which non-Francophone PhD students are present (interactions can be in French or English).
In the language of the chapter/article under discussion for the working sessions.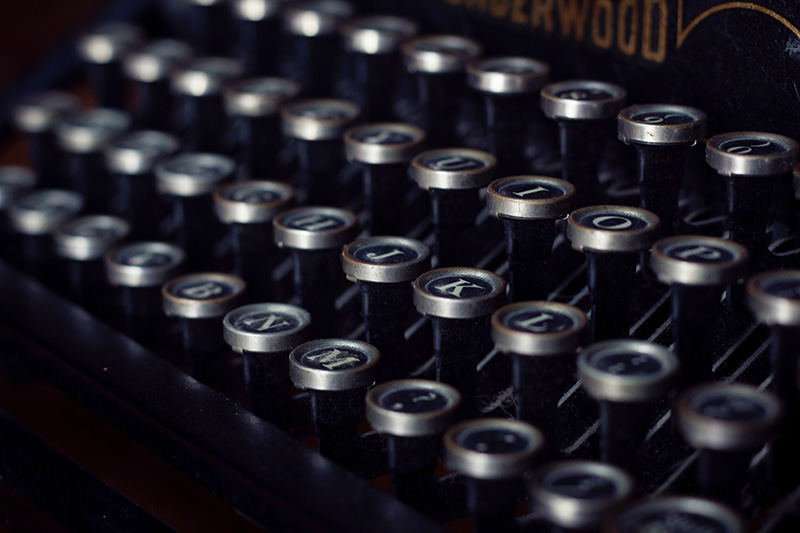 Agenda
Séance 6
Mercredi 29 juin 2022
14h-16h
CERI, 28 rue des Saints Pères, 75007 Paris, Salle S1, 2e étage
Cette séance sera organisée autour d'un papier :
Thomas Fraise (Doctorant, CERI) présentera un chapitre de thèse sur le secret d'Etat et les essais nucléaires, intitulé Concealing nuclear harm: producing invisibility and un-accountability in a democratic space
Discutants : Pablo Barnier-Khawam (Doctorant, CERI) et Ariel Colonomos (Directeur de recherche CNRS/CERI)
Séance 5
Lundi 20 juin 2022
16h-17h
CERI, 28 rue des Saints Pères, 75007 Paris, Salle S1, 2e étage
Séance organisée autour de deux papiers :
Théo Blanc propose le chapitre introductif de sa thèse Salafis: Trajectories of Political Engagement in Tunisia
Discutantes : Camille Abescat (Doctorante, CERI) et Nadia Marzouki (Chargée de recherche CNRS/CERI)
Silvia Carenzi propose un papier (en anglais) qui analyse les stratégies de légitimation adoptées par les différents groupes islamistes armés en Syrie vis-à-vis la population locale

Discutant-e-s : Sarah Daoud (doctorante, CERI) et Thomas Pierret (chargé de recherche CNRS/IREMAM)

Séance 4
23 mai 2022
12h30-14h30
Événement hybride
Salle du Conseil, 56 rue Jacob, Paris 6e (4e étage) ou par Zoom
Cette séance est organisée autour de deux papiers
Léonard Colomba-Petteng (Doctorant, CERI) présentera un chapitre de thèse intitulé Décentrer l'analyse de la politique étrangère de l'UE
Discutants : Ayrton Aubry (Doctorant, CERI) et Hugo Meijer (Chargé de recherche CNRS/CERI)
Gustav Kalm (Doctorant, Columbia University) présentera un chapitre de thèse intitulé "he Exuberance of Foreign Investment Flows.
Discutants : Côme Salvaire (Doctorant, CERI) et Laurent Fourchard (Directeur de recherche CERI)
Séance 3

22 avril 2022

10h-12h

Événement hybride

Salle du Conseil, 56 rue Jacob, Paris 6e (4e étage)
ou par Zoom
Cette séance est organisée autour de deux papiers :Jeanne Bouyat (postdoc, Université d'Oxford) présentera un article intitulé "Allow hair-pieces at school!" Reflections on school and societal transformation in South Africa based on a girls led protest against restrictions on hairstyles in a public high school in Soweto
Discutant.e.s : Prunelle Aymé, Doctorante, CERI, et Juliette Galonnier, Assistant Professor, CERI
Alix Chaplain (doctorante, CERI) présentera un article intitulé Contourner le réseau conventionnel, une pratique subversive ? Des logiques d'autonomie énergétique et politique dans les pratiques d'accès à l'électricité au Liban
Discutant.e.s :Théo Blanc, Doctorant, Institut universitaire européen et Stéphanie Latte Abdallah, chargée de recherche CNRS, CERI
Séance 2
30 mars 2022
14h-16h
Salle du Conseil, 56 rue Jacob, Paris 6e (4e étage) ou par Zoom
Lucas Puygrenier (doctorant, CERI) présentera un article sur les agents de l'Etat maltais spécialistes du "bien" des migrants, leur insertion dans les politiques répressives de l'Etat et leur adhésion au diagnostic de la "crise migratoire"
Discutant.e.s
Ronan Jacquin (doctorant CERI)
Sandrine Revet (directrice de recherche FNSP, CERI)
Guillaume Beaud (doctorant, CERI) présentera un article intitulé Le mémoire de haut fonctionnaire pour étudier les transformations de l'État : Différenciation des répertoires de légitimation des élites administratives en Iran et au Pakistan
Discutants
Thomas Fraise (doctorant, CERI)
Laurent Gayer (directeur de recherche CNRS, CERI)

Séance de travail
21 février 2022
14h-16h
Séance hybride (présentiel et distanciel)
Salle du Conseil, 56 rue Jacob, Paris 6e (4e étage)
Cette séance sera organisée autour de deux papiers :
Ronan Jacquin présentera un papier comparatif (Ouganda/Namibie) sur la réception des programmes de cash transfers par les bénéficiaires et leur rapport à l'Etat
Discutant.e.s : Guillaume Beaud, Béatrice Hibou

Pablo Barnier-Khawam présentera un chapitre sur la constitution d'une politique internationale alternative par les Etats boliviens et chiliens au début des années 1970 intitulé "L'autodétermination étatique et l'autonomie internationale"
Discutant.e.s : Claire Duboscq, Jérôme Sgard

Séance 1
Publier dans une revue de science politique
26 janvier 2022
12h-14h
Séance hybride (présentiel et distanciel)
Salle Jean Monnet, 56 rue Jacob, Paris 6e
Le séminaire d'écriture du CERI se veut un espace d'échange et de discussion autour de l'écriture en sciences sociales. Il a pour vocation d'apporter du soutien aux doctorants et doctorantes du CERI dans l'élaboration de leurs diverses productions écrites. Les séances de travail reprendront à partir du mois de février mais pour bien commencer l'année, nous vous proposons une séance inaugurale autour des revues de science politique françaises. Nous aurons ainsi l'honneur d'écouter les interventions de :
- Philippe Bezes, directeur de recherche CNRS au CEE et co-rédacteur en chef de la revue Gouvernement et action publique
- Astrid von Busekist, professeure des universités, chercheuse au CERI et éditrice en chef de Raisons politiques
- Gilles Favarel-Garrigues, directeur de recherche CNRS au CERI et membre du comité de rédaction de Politix