Directions d'ouvrages / Edited Books
RAMACIOTTI MORALES, Pedro, COINTET, Jean-Philippe & FROIO, Caterina. Posters and protesters . Journal of Computational Social Science (2022).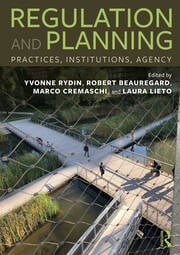 RYDIN, Yvonne, BEAUREGARD, Robert, CREMASCHI, Marco, LIETO, Laura, eds. Regulation and Planning. Practices, Institutions, Agency. New York: Routledge, 2021. 234 p.

Ouvrages / Books
LASCOUMES, Pierre, Action publique et environnement, Que sais-je ?, PUF, 2022 (3e édition). 128p.
LEFRANC, Sandrine, Comment sortir de la violence ? : enjeux et limites de la justice transitionnelle, CNRS Edition. 2022. 478p.
FROIO, Caterina. The Rassemblement National and COVID-19: How Nativism, Authoritarianism and Expert Populism Did Not Pay Off during the Pandemic. Government and Opposition, 1-21.
MAYER, Nonna, CORCUFF, Philippe, POLICAR, Alain. Les mots qui fâchent. Edition de l'aube, Monde en cours. 2022. 192p.
FAUCHER, Florence et TRUC, Gérôme. Facing Terrorism in France. Palgrave Macmillan, Cham. 2022. 130 p.
@Rawpixel.com_Shutterstock

What are the political effects of the changes in Europe's economic and social systems? How are they reshaping the state, public action and representative democracy?
In order to answer these questions, CEE's work is structured along four overlapping axes: