Soutien à la recherche / Research Support Staff
Bernard Corminboeuf
Ingénieur de recherche CNRS
Valorisation de la recherche
Edouard Crocq
Assistant ingénieur CNRS
Production, traitement, analyse de données et enquêtes
Marie Ferrazzini
Secrétaire générale
Christelle Germain
Ingénieur d'études CNRS
Secrétaire de rédaction
Revue française de sociologie

Sylvie Lesur
Assistante de direction
Yannick Savina
Ingénieur d'études CNRS
Production, traitement, analyse de données et enquêtes
Assistant(e)s de recherche sur contrats / Junior Research Fellows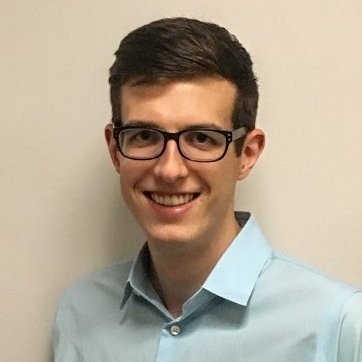 Andrew Zola
Assistant de recherche (1er juin 2020 - 31 juillet 2021) pour le projet Coping with Covid-19. Social distancing, cohesion and inequality in 2020 France (CoCo), coordonné par Ettore Recchi. Réalisation d'une revue de littérature sur les questions d'inégalités sociales en période de crise sanitaire et de confinement. Contribution aux rapports et articles scientifiques. Relecture et correction des textes en anglais.
Alexia Vallenas Wiesse
Assistante de recherche (9 mars 2020 - 8 mars 2021) pour le projet Startuper or Startupeuse? The general constraints of entrepreneurship in the digital economy, financé par le Sciences Po's Scientific Advisory Board et coordonné par Jen Schradie (2019-2022). Ce projet interroge les raisons du faible nombre de femmes dans les startups, secteur présenté comme disruptif. Elle est chargée de la collecte, de l'analyse et de la représentation des données. Elle participe aussi à l'écriture des rapports et aux présentations du projet.
Alice Mercier
Assistante de recherche (4 janvier 2021 - 30 avril 2021) pour le projet Lifetrack, coordonné par Carlo Barone. Elle travaille sur les inégalités sociales dans l'accès en crèche en Europe, en analysant les données EU-SILC.
Yasmine Tuffy
Assistante de recherche (18 janvier 2021 - 16 juillet 2021) pour le projet Un violon dans mon école, dirigé par Philippe Coulangeon. Cooordination du dispositif d'évaluation du programme comprenant la collecte de données et les tests dans les écoles.
Article updated on 28-01-2021