Nos chercheurs interviennent...
Séminaires dans la semaine du 15 au 19 avril 2019
Images OSC et Alexis Lecomte

Retrouvez nos chercheurs lors de prochains séminaires, proposés dans la semaine du 15 au 19 avril.
Angela Greulich au FacSem Sciences-Po, jeudi 18 avril 2019, à 12h30 (13 rue de l'Université, Salle du Conseil).
Inequalities in fertility behaviour between and within European countries. Context dependency and policy relevance
(Autre présentation : Golvine de Rochambeau, Dept. d'économie - Access to Large Buyers and Firm Growth: Experimental Evidence from Liberia.)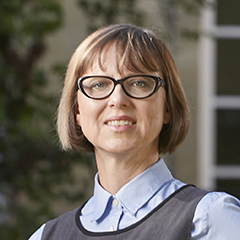 Jen Schradie dans le cadre des Rendez-vous de la recherche à Sciences Po, Mardi 16 avril 2019, séance « Le numérique peut-il réinventer la démocratie ? », de 17h à 19h (Amphithéâtre Jacques Chapsal, 27 rue Saint-Guillaume, Paris 7e).
The Revolution That Wasn't: How Digital Activism Favors Conservatives
Page de présentation du séminaire
Jen Schradie intervient également dans le Séminaire d'Analyse des Structures et des Processus Sociaux (SPS), vendredi 19 avril 2019 de 15h à 17h (Maison de la Recherche, 28 rue Serpente, Paris 6e).
Pluralism, Participation and Personalization: How Digital Fails to Deliver
Page de présentation et d'inscription
A signaler que Mirna Safi est discutante de la prochaine séance du séminaire proposé par l'Axe Discriminations et inégalités sociales du LIEPP accueillant Laure Bereni (Chargée de recherche au Centre Maurice Halbwachs), jeudi 18 avril 2019 de 17h à 19h (LIEPP, 254 Bd St-Germain, Paris 7e).
La valeur professionnelle de l'identité. Race, genre et management à Paris et à New York
Page de présentation et inscription
Denis Fougère est lui discutant lors de la séance proposée par l'Axe politiques éducatives du LIEPP accueillant Axelle Charpentier et Thierry Rocher (Ministère de l'éducation supérieure, de la recherche et de l'innovation - DEPP), mardi 16 avril de 16h30 à 18h (LIEPP, 254 Bd St-Germain, Paris 7e).
Dispositif d'observation et d'évaluation « CP Dédoublés » : premiers résultats