Visiting Scholars
The Centre for History welcomes every year international researchers for short research and teaching visiting stays.
2022-2023
Patrick COHRS
Du 1er au 31 octobre 2022
Patrick O. Cohrs is Professor of International History at the University of Florence. He specialises in the history of modern international politics. His work focuses on war and peace and the transformation of the transatlantic and global order in the 19th and 20th centuries.
Before coming to Florence, Patrick O. Cohrs was Associate Professor of History and International Relations at Yale University where he also was one of the co-founders of the Yale International History Workshop. Professor Cohrs received his DPhil from Oxford University in 2002 and was subsequently Alistair Horne Fellow at St Antony's College, Oxford, in 2006-7. Earlier, he was a fellow at the Kennedy School of Government and the Center for European Studies at Harvard University. He has also held fellowships in London, Paris, Tokyo and Budapest. Having early on taught at Humboldt University Berlin, he was a visiting professor at the Free International
University of Social Studies in Rome (2016) and at Helmut-Schmidt-University Hamburg (2017-18).
Professor Cohrs is the author of The Unfinished Peace after World War I. America, Britain and the Stabilisation of Europe, 1919-1932 (Cambridge University Press, 2006) and of The New Atlantic Order. The Transformation of International Politics, 1860-1933 (Cambridge University Press, 2022).
He is currently working on the next and final volume of his study of the transformation of the modern Atlantic and global order, which will cover the second half of the "long" twentieth century(1933-2020).
Esther MÖLLER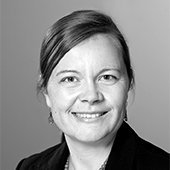 Pour l'année universitaire 2022-2023, Esther Moeller occupe la chaire Alfred Grosser à Sciences Po, une chaire franco-allemande de professeur invité financée par la Fritz Thyssen Stiftung.
Avant de venir en France, elle a été professeure d'histoire culturelle de l'Afrique du Nord à l'université de l'armée allemande à Munich/Allemagne et chercheuse à l'institut Leibniz d'histoire européenne à Mayence/Allemagne. Après une thèse de doctorat sur les écoles françaises et la politique culturelle française au Liban dans la première moitié du 20ème siècle, sa thèse d'habilitation portait sur l'hsitoire de l'aide humanitaire dans le monde arabe avec un focus sur l'Égypte des années 1940 à 1975. Ses centres d'intérêt concernent l'histoire moderne du Moyen-Orient et l'Afrique du Nord, l'histoire des organisations internationales, en particulier la Croix-Rouge et le Croissant-Rouge, l'histoire de l'éducation coloniale et plus récemment l'histoire des réfgugiés européens dans le monde arabe au 20ème siècle.
Pamela RADCLIFF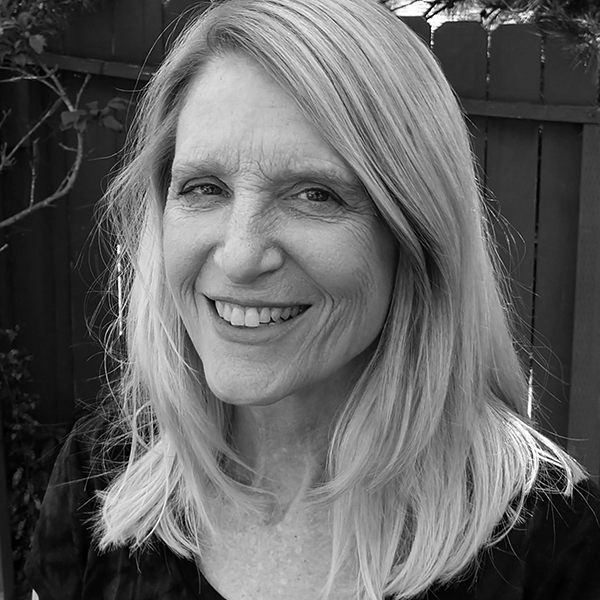 Du 9 novembre au 9 décembre 2022

Pamela Radcliff has been a Professor in the Department of History at the University of
California, San Diego since 1990. She received her B.A. from Scripps College (1979) and her M.A. and Ph.D. from Columbia University (1990). She is the author of several books and numerous articles on popular mobilization, gender and women's politics, and civil society in 20 th century Spain, from the Restoration to the Second Republic and the Transition. Her current project explores the long term tradition of municipalist political movements in contemporary Spanish history.
She has published three single-authored books: From Mobilization to Civil War: the Politics of Polarization in the Spanish City of Gijon (Cambridge University Press, 1996), Making Democratic Citizens in Spain: Civil Society and the Popular Origins of the Transition, 1960-1978 (Palgrave, 2011) and the History of Modern Spain, 1808-Present (Wiley Blackwell, 2017, (Spanish edition with Ariel, 2018), as well as a co-authored volume with Victoria Enders, Constructing Spanish Womanhood: Female Identity in Modern Spain (SUNY, 1999). She also currently serves as the President of the Association for Spanish and Portuguese Historical Studies (ASPHS).
2021-2022
Paul BETTS
OXPO Research Fellow, du 28 mars au 26 avril 2022
My research and publications center on Modern European Cultural History in general and 20th Century German History in particular. I am especially interested in the relationship between culture and politics over the course of the century, and have worked on the themes of material culture, cultural diplomacy, photography, memory and nostalgia, human rights and international justice, death and changing notions of private life. My published work includes the books Within Walls: Private Life in the German Democratic Republic (Oxford: Oxford University Press, 2010; paperback, 2012), which was awarded the Fraenkel Prize in Contemporary History by the Wiener Library, and The Authority of Everyday Objects: A Cultural History of West German Industrial Design (Berkeley: University of California Press, 2004; paperback, 2007). I am finishing a book, Ruin and Renewal: Civilizing Europe after World War II (Basic Books, 2020).
I have also co-edited seven volumes: The Ethics of Seeing: Photography and 20th Century German History (Berghahn, 2017), with Jennifer Evans and Stefan-Ludwig Hoffmann; Religion, Science and Communism in Cold War Europe (Palgrave, 2016), with Stephen A. Smith; Heritage in the Modern World: Historical Preservation in International Perspective, Past & Present Supplement 10 (OUP, 2015), with Corey Ross; Years of Persecution, Years of Extermination: Saul Friedländer and the Future of Holocaust Studies (Continuum, 2010), with Christian Wiese; Between Mass Death and Individual Loss: The Place of the Dead in Twentieth-Century Germany (Berghahn Books, 2008; pb, 2011), with Alon Confino and Dirk Schumann; Socialist Modern: East German Everyday Culture and Politics (University of Michigan Press, 2008), with Katherine Pence; Pain and Prosperity: Reconsidering Twentieth Century German History (Stanford University Press, 2003), with Greg Eghigian. Co-Curator, traveling exhibition and catalogue, Tito in Africa: Picturing Solidarity, Museum of Yugoslavia, Belgrade (June-September 2017), Pitt Rivers Museum, Oxford (November 2017-March 2018), Die Wende Museum, Los Angeles (Spring 2019).
Bent BOEL
1 avril au 30 juin 2022

Bent Boel, maître de conférences à l'Université de Aalborg (Danemark), est l'auteur de The European Productivity Agency and Transatlantic Relations, 1953-1961, Museum Tusculanum Press, 2003, et d'articles concernant la coopération Européenne, les relations transatlantiques, la politique extérieure française et le soutien occidental aux dissidents de l'Est pendant la guerre froide. Ses publications récentes incluent : "The International Sakharov Hearings and Transnational Human Rights Activism, 1975-1985" (Journal of Cold War Studies, Vol. 23, No. 3, 2021), "Western Journalism in the Soviet Bloc During the Cold War: Themes, Approaches, Theses" (Cold War History, Vol. 19, No. 4, 2019) et "Western Trotskyists and Subversive Travelling in Soviet Bloc Countries, 1956-1989" (Journal of Contemporary Central and Eastern Europe, vol. 25, No. 2, 201).
Kirsten CAMPBELL
(Goldsmiths College, University of London), du 18 mars au 18 avril 2022
Kirsten Campbell is a Professor in Sociology at Goldsmiths College, University of London. She holds doctorates in modern languages and law from the University of Oxford and the London School of Economics, and previously practised as a commercial litigation lawyer. Kirsten was the principal investigator of the European Research Council funded project, 'The Gender of Justice', which analysed the prosecution of sexual violence in armed conflict through a case study of the International Criminal Tribunal for the former Yugoslavia and the War Crimes Chamber of Bosnia and Herzegovina. Her research on gender, conflict-related sexual violence, and international criminal law has been published in numerous journals and books. Kirsten has advised on NGO, United Nations, and British and European policy and justice initiatives in this area.
Daniel Ciudad CANALES
2 avril au 1er juillet 2022
Daniel Canales is a Ph.D. candidate at the University of Zaragoza with a contract financed by the Spanish Science and Innovation Ministry. He has been a visiting researcher at the Università degli Studi de Perugia, Italy, and has participated in several national and international seminars and congresses. His main line of research is the processes of the social, political, and cultural transformation of university youth during the Franco regime, through the experience of University Labor Service and departing from the transnational framework of the "Global Sixties".
Preeti CHOPRA
1er-30 juin 2022

Preeti Chopra is professor of architecture, urban history, and visual studies at the
University of Wisconsin–Madison. She is trained as an architect (CEPT, Ahmedabad,
India), landscape architect, urban planner, and architectural historian (University of
California, Berkeley, USA) and has conducted research in western and southern India in
the colonial and postcolonial contexts. Chopra is the author of A Joint Enterprise:
Indian Elites and the Making of British Bombay (Minneapolis: University of Minnesota
Press, 2011). She is currently working on a second book tentatively entitled,
Communities of Care: The City and its Fragments in Colonial Bombay. Her work has
been supported by numerous research grants and fellowships. She is an affiliate fellow
at the International Institute of Asian Studies, Leiden, the Netherlands.

Contact :
chopra@wisc.edu
Rosario FORLENZA
(LUISS University, Rome), du 28 mars au 28 avril 2022
Rosario Forlenza is an Assistant Professor of History and Political Anthropology in the Department of Political Science at Luiss University, Rome. Previously, he worked at the University of Cambridge, Princeton University, New York University and Columbia University, and held fellowships at the Australian Catholic University, the University of Oslo, and Potsdam University. His main research interests lie in the transnational history of modern Europe, religion and politics, symbolic politics, the history of democracy, authoritarianism and revolution, nationalism and the politics and memory.
Rosario is the author of On the Edge of Democracy: Italy, 1943-1948 (Oxford University Press, 2019), and co-author with Bjørn Thomassen of Italian Modernities: Competing Narratives of Nationhood (Palgrave, 2016). His articles have appeared in, among others, The American Historical Review, Past & Present, History and Anthropology, Contemporary European History, History Workshop Journal, and Journal of Cold War Studies. He is currently working on a comparative history of revolutions from the perspective of political anthropology, on the sacralization of politics in totalitarian regimes, on trickster politics in the twentieth and twenty-first centuries, and on the transformation of Catholic politics in modern European and global history.
Critiano LA LUMIA
15 avril - 15 juillet 2022
Cristiano La Lumia is a Ph.D. Candidate in Global History and Governance
Scuola Superiore Meridionale and University of Naples, Federico II. Ph.D. Thesis: Owners and Citizens. Property Rights and Citizenship of the German Ex-Enemy Aliens (1918-1932), supervisor Professor Daniela L. Caglioti (Scuola Superiore Meridionale, Napoli). In his research, he aims to examine the relationship between property rights and citizenship in the case of the former German enemy aliens who had been persecuted with the internment and the deprivation of goods by the Entente countries during WWI and in the aftermath of the conflict. In particular, by tracking down the fate of confiscated properties in Western Europe, Poland and the United States, he highlights how the economic persecution impacted the boundaries of national belonging in terms of exclusion and inclusion, as well as in the relationship between Germany and its citizens living abroad, during the interwar period.
Yuexin Rachel LIN
(University of Exeter), du 15 mars au 15 avril 2022
Dr Yuexin Rachel Lin is a historian of the Sino-Russian frontier, with a particular interest in forced migration, diasporas, nationalism, ethnicity, and the legacies of empire. Her current research focuses on the Russian refugee crises of 1916-1922 and its implications for the development of international law and humanitarian practice in the region. She has completed a British Academy postdoctoral fellowship at the University of Exeter, and most recently worked as a research associate with the German Historical Institute, Moscow.
sur Twitter : @verazasulich
Andrea MARTINI
du 15 mars au 15 mai 2022
Andrea Martini is carrying on a research project titled Transnational Fascism and Its Impact on Europe After WWII (1945-1952) supported by the Gerda Henkel Foundation. The project would cast new light on the links among the fascists since 1945 and, in the meantime, the reactions of European democracies against the resurgence of fascist groups in that period.
He obtained his PhD Title in International Studies at the University of Naples L'Orientale in 2017 with a project that focused on the trials against the fascists and the nazi-collaborators held in the immediate post-war period in Italy. His interests concern the post-war fascist history, the transitional justice studies, and the gender history.
He published several articles, including 'Defeated? An analysis of Fascist memoirist literature and its success' (Modern Italian Studies, Vol 25, 2020 - issue 3) and the book "Dopo Mussolini" (Roma, 2019).
Gerassimos MOSCHONAS
du 21 mars au 21 avril 2022
Gerassimos Moschonas, PhD University of Paris II, is Professor of Comparative Politics in the Department of Political Science and History, Panteion University of Political and Social Sciences, Athens, Greece. He has held visiting positions at Free University of Brussels, University of Leicester, Princeton University, Yale University, University of Paris 8, Montpellier 1 University, and the University of Paris II.
He is the author of In the Name of Social Democracy, The Great Transformation: 1945 to the Present (London: Verso, 2002) and La Social-démocratie de 1945 à nos jours (Paris: Montchrestien, 1994).
Recent publications (selection): 'European Social Democracy, Communism and the Erfurtian Model' (chapter, SAGE, 2018); "Superficial Social Democracy: PASOK, the State and the Shipwreck of the Greek Economy" (chapter, Palgrave 2020); "The coronavirus crisis in the light of the past: the 1929 Crash, the 2008 crisis and their consequences in the relations between state and markets" (DiaNEOsis Research and Policy Institute, 2021, in Greek). He is currently
working on the social democratic response to the financial and sovereign debt crises in the light of the 1929 Crash.
Fields of research: Social Democracy, Radical Left, History of the European Left, European Union and Political Parties, Europarties, Elections, Greek Politics.
Camille ROBCIS
May 27 to June 17, 2022
Camille Robcis
is Professor of French and History at Columbia University. She specializes in
Modern European History with an emphasis on gender and sexuality, France, and intellectual,
cultural, and legal history. She is especially interested in the intersections of politics and ideas.
Her first book, The Law of Kinship: Anthropology, Psychoanalysis, and the Family in France was
published by Cornell University Press in 2013 and won the 2013 Berkshire Conference of
Women Historians Book Prize. It examines how French policy makers have called upon
structuralist anthropology and psychoanalysis (specifically, the works of Claude Lévi-Strauss
and Jacques Lacan) to reassert the centrality of sexual difference as the foundation for all
social and psychic organization. Her second book, Disalienation: Politics, Philosophy, and Radical
Psychiatry in Postwar France
(University of Chicago Press, 2021) traces the history of institutional
psychotherapy, a movement born in France during the Second World War that called for the
profound transformation of the theory and practice of psychiatric care, through the lens of
Marxism and Lacanian psychoanalysis. She is currently working on a new project, The Gender
Question: Populism, National Reproduction, and the Crisis of Representation which focuses on the
protests against the so-called "theory of gender" throughout the world, especially in their
conceptual links to populism. Her essays have appeared in Modern Intellectual History, Yale
French Studies, Social Text, French Historical Studies, Discourse, South Atlantic Quarterly, the Journal of

the History of Ideas, and the Journal of Modern History
, among others. She received her B.A. in
History and Modern Culture & Media from Brown University, her Ph.D. in History from
Cornell, and she taught for ten years in Cornell's History Department. She has received
fellowships from the Penn Humanities Forum, LAPA (Princeton Law and Public Affairs), the
National Endowment for the Humanities, the Institute for Advanced Study, and the John
Simon Guggenheim Foundation.
Helen TILLEY
2 avril au 1er mai 2022
Programme d'échange Sciences Po / Northwestern University
Helen Tilley is an associate professor of history at Northwestern University with a courtesy appointment in the Pritzker School of Law. She is author of Africa as a Living Laboratory: Empire, Development, and the Problem of Scientific Knowledge (2011) and several articles and edited collections including the most recent issue of Osiris, Therapeutic Properties: Global Medical Cultures, Knowledge, and Law (2021). She is currently completing a transnational history of "traditional medicine" that pays close attention to pan-African precedents and global governance.
Nous accueillerons par ailleurs dans le cadre de notre coopération avec le Centre for History and Economics : Emma Prevignano, doctorante du programme CHEP (Cambridge), et Jingyi Huang, postdoctorante Prize fellow (Harvard). Contact : David Todd (david.todd@sciencespo.fr)
2020-2021
Joseph BOHLING
Assistant Professor, Portland State University (USA)
Period : oct. 01, 2020 - oct. 31, 2020
Fields of Expertise: Modern France and Europe, The History of Capitalism, International Political Economy, Food and Energy Regimes.
Current Project : Power to the Republic: The Oil Crisis and France's Search for Energy Independence, 1969-1992
Susanne SCHATTENBERG
Period : sept. 14, 2020 - oct. 10, 2020
Susanne Schattenberg is director of the Research Centre for East European Studies at the University of Bremen.
Primary Research Interests:
The party leaders Khrushchev and Brezhnev
Dissent and consent
Homo Sovieticus
A Cultural History of Foreign Policy (1815-1991)
CHSP Correspondent: Sabine Dullin
2019-2020
Andrea BARAVELLI
Period : Feb. 2020
Andrea Baravelli is a professor at the Università degli studi di Ferrara (Humanities Department). His research themes are: Italian political history and the history of institutions, in particular Parliament and the judiciary. He wishes to organize a seminar devoted to transnational collaboration in the fight against terrorism in the 1970s and 1980s.
Research themes: Political crimes, Emergency laws and large trials in Italy and France in the 1970s
CHSP Correspondent: Mario Del Pero
Brigitta BERNET
Period: Nov. 2019
Dr. Brigitta Bernet is a postdoctoral researcher at the Universität Zürich (Forschungsstelle für Sozial- und Wirtschaftsgeschichte). Her research focuses on the history of the psychologization of labor relations in the 2nd half of the 20th century and more broadly on the criticism and revival of historiography in the 60s and 70s.
CHSP Correspondent: Paul-André Rosental.
Christoph CONRAD
Period: January 2020
Christoph Conrad is a professor at the University of Geneva since 2002.
CHSP Correspondent: Paul-André Rosental.
Research Themes: History of historiography, Comparative history of the Welfare states, Global aging
Omar GUEYE
Period: October 2019
Omar Gueye is a professor of History at the Cheikh Anta Diop University in Dakar. A specialist in social history, he devoted most of his work to the question of work in the post-war period and the relationship between unionism and politics.
CHSP Correspondent: Maurice Vaïsse
Research Themes: Africa, Senegal, Trade unionism, Social movements, Student movements, Political History, Global History
Mario KESSLER
Period: [April 2020]
Prof. Dr. Mario Kessler is an associate professor at the University of Potsdam since 2005. He teaches modern German and European history, the history of the Middle-East and in particular Israel/Palestine, the history of workers' movements, socialism, communism and the colonial question.
CHSP Correspondent: Gerd-Rainer Horn.
Research Themes: European and German history of the 20th Century, Anti-Semitism, German intellectuals in exile after 1933, History and historiography, European workers' movements

Marta MARGOTTI
Period: 2019/09/23 to 2019/10/24
Marta Margotti is a professor of contemporary history at the University of Turin (Università degli Studi di Torino, Dipartimento di Studi Storici). Her scientific activity focuses on the social, cultural and political history of Italy and France (19th-20th centuries) with particular attention to the transformations of religious phenomena in secularized contexts.
CHSP Correspondent: Gerd-Rainer Horn.
Research themes: Social and political history of Italy and France (19th-20th centuries)
Renaud MORIEUX
Renaud Morieux (University of Cambridge, Faculty of History) works on the history of Franco-British relations in the 'long' eighteenth century, with a focus on transnational exchanges. His wider research interests lay in the fields of oceanic history, maritime borders and identities.
A revised edition of his first book, published in French in 2008, was published in March 2016 withCambridge University Press: The Channel. England, France and the Construction of a Maritime Border in the Eighteenth Century (Cambridge Social and Cultural Histories series).
The Channel won the 2017 Leo Gershoy Award awarded by the American Historical Association for 'the most outstanding work published in English on any aspect of 17th- and 18th-century European history'.
His recent book The Society of Prisoners: Anglo-French Wars and Incarceration in the Eighteenth Century (Oxford University Press, Past & Present Series) explores British and French concepts and experiences of war captivity in the long eighteenth century, on a global scale. He is also interested in the early history of customary international law.
CHSP Correspondent: Nicolas Delalande
Research themes: Economic, Social history, Modern British history, European history, French history, International history, British social history c.1600-1850
Ilaria PAVAN
Period : March 2020
Ilaria Pavan is an associate professor in Contemporary History at the Scuola Normale Superiore of Pisa.
CHSP Correspondent: Paul-André Rosental.
Research themes: History of the welfare state and social security, Jewish and Holocaust studies, Antisemitism/Racism, Facism
Fernanda ARÊAS PEIXOTO
Period: [Early 2020], to confirm
Fernanda Arêas Peixoto is a full professor at Universidade de Sâo Paulo (USP), Anthropology Department
CHSP Correspondent: Emmanuelle Loyer
Research themes: History of Anthropology, Anthropology and literature, Intellectual relations between Brazil and France
Raphael LUTZ
Period: from 2019/09/21 to 2019/10/03 [and from 2020/03/23 to 2020/04/03]
Prof. Dr. Lutz Raphael is a professor of modern and contemporary history at the university of Trier (Germany). He teaches "History of modern democracy (since the 18th century)".
CHSP Correspondent: Paul-André Rosental.
Research themes: History of social policy in rural areas, History of historical science in the 19th and 20th centuries, History of applied human sciences, History of Intellectuals in 20th century Europe