Social sciences and psychoanalysis
About
Starting not only from the observation that many social sciences ignore psychoanalysis and that there has been a clear decline of interest in this discipline during the last decades, our ambition is to organise a series of seminars to question the validity of the categories of psychoanalysis when they are put to the test of political themes like terrorism, populism, nationalism, or more general issues, like those touching on civilisation, violence in history, masses, or destructive rage.
In order to assess the epistemological and methodological problems that have hindered this dialogue and to identify the main stumbling blocks related to conflicting paradigms, the group will start by reading some of main reference works that have sought, within psychoanalysis, resources to elucidate the social-historical in order to draw heuristic notions (such as repetition, drive, identification…) from these reference works. This reading will distinguish between social science texts that rely on psychoanalysis and those—often authored by psychoanalysts—that deal with their object through the exclusive lens of the unconscious, in order to compare the limits and the inputs of both categories.
Building on the return to these texts, the work of the research group will then question the fruitfulness and limits of psychoanalytical paradigms through case studies on contemporary political trauma. In this respect, the questioning of the historicisation of the unconscious will become fully relevant. How can certain historical and political phenomena be interpreted in this way? Are there privileged objects—violence, passions, memorial phenomena, racist hatred—for which the contribution of psychoanalysis would be particularly substantial? What about the analysis of conflict? The uses of psychoanalysis are obviously diverse, and it is only through the precise analysis of the phenomena that we will be able to approach the modalities of the articulation of the historical and the psychic, without concealing the difficulties of their validation in a strictly academic sense, without pretending to impose a single paradigm, and therefore respecting the methodological autonomy of each discipline.
Photo: Lev Radin, Washington, DC-January 6, 2021: Rioters clash with police trying to enter Capitol building through the front doors, Shutterstock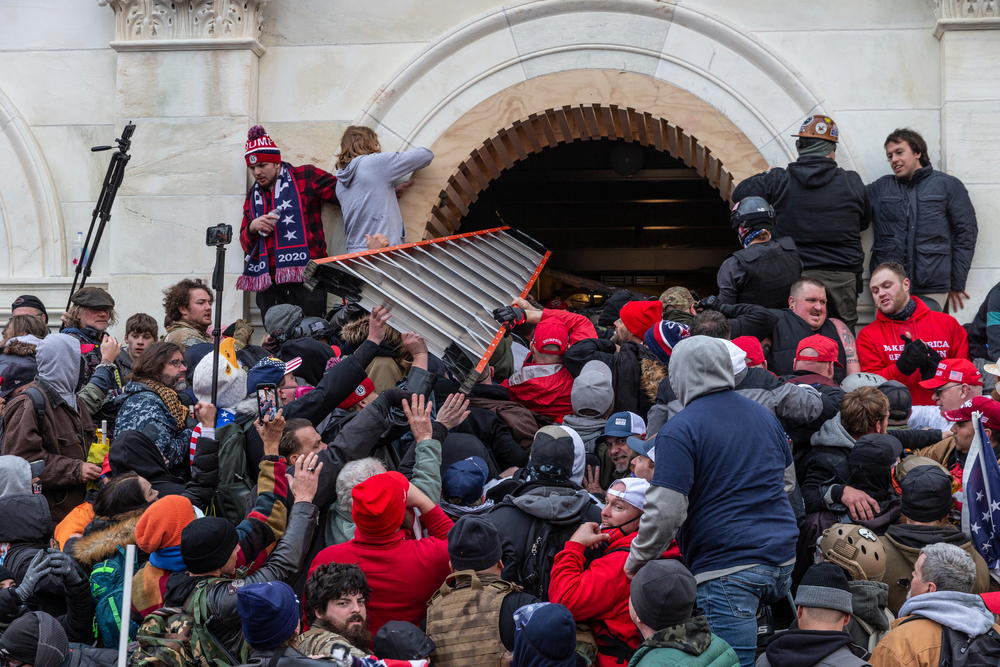 Agenda
I Un dialogue suspendu ?
21 septembre 2021
17h30-20h
Marcel Gauchet, La psychanalyse et avènement de la démocratie : un itinéraire de recherche
19 octobre 2021
17h30-20h
Paul-Laurent Assoun, Sujet de l'inconscient et envers du lien social : le moment freudien et son avenir
II Relire Freud
16 novembre 2021
17h30-20h
Introduction par François Bafoil
Penser la masse après la Première Guerre mondiale
Destructivité et politiques
François Bafoil, Politiques de la destruction. Les psychologies totalitaires
Gérard Rabinovitch, Anthropologie psychanalytique et destructivité. Le cas des génocides

14 décembre 2021
17h30-20h
Dans le sillage de l'Ecole de Francfort
Leonardo Diprima, Agitation et propagande fasciste: la théorie freudienne réinterprétée
Paul Zawadzki, Fromm, "Escape from freedom"