Chercheur
Laurent Gayer holds a PhD in political science (Sciences Po, 2004) and an Habilitation à diriger des recherches (Paris 1 - Panthéon Sorbonne, 2020). He is interested in the violent fabric of society based on fieldwork conducted in South Asia (India, Nepal, Pakistan). The empirical heart of his work is the unruly megacity of Karachi, Pakistan.
His most recent work focuses on the relationship between capital and coercion in South Asia, as well as on the global landscapes of vigilantism and rough justice more generally. He is the author of Karachi: Ordered Disorder and the Struggle for the City (Hurst, 2014) and, with Gilles Favarel-Garrigues, of Fiers de punir. Le monde des justiciers hors-la-loi (Proud to Punish: The Global Landscape of Rough Justice, Seuil, 2021). He is currently finishing a new book, Le capitalisme à main armée. Défendre l'ordre patronal dans un atelier du monde (Strong-arm Capitalism: Enforcing Corporate Order in Karachi, forthcoming with CNRS Éditions).
In addition to his research activities, he teaches in the Master's program in political science at Sciences Po, supervises doctoral students, and participates in the editorial boards of the journals Politix, Critique internationale, and Contemporary South Asia. At CERI, he is one of the coordinators of the research seminar "Travail de l'ordre, police et organisations répressives" (The Work of Law Enforcement, Police, and Repressive Organisations, TOPOR), which focuses on the contemporary transformations of policing and the lived experiences of security.
More information
Download the cv
Work in Progress
Political and criminal violence in India and Pakistan, Relations between poetry and politics among the Urdu-speaking populations of India and Pakista
Research Interests
India, Pakistan, Cities and territories, Social movements, Islam
Languages


English, Spanish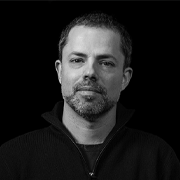 Last Publications
Link to Hal
Online Publications (CERI website)