The Facts About Fariba Adelkhah and Roland Marchal
Last updated on 16/12/2020
Fariba Adelkhah, detained in Tehran, is named "scientific woman of the year 2020"
On 15 December 2020, Fariba Adelkhah was awarded the 2020 Irène Joliot-Curie Prize (FR) for Woman Scientist of the Year, awarded by the Ministry of Higher Education, Research and Innovation for her research in anthropology and political science.
The researcher of the CERI Sciences Po has been imprisoned in Iran since June 2019. Due to health measures and as part of medical leave, Fariba Adelkhah was released from prison on 3 October 2020 and returned to her personal home where she remains under house arrest, under the control of an electronic bracelet.
Fariba Adelkhah has been sentenced to five years of imprisonment, after being tried unfairly on the basis of false accusations. Sciences Po salutes the Ministry of Foreign Affairs' recent reiteration of France's position in regards to this situation in parliament and at the United Nations General Assembly.
As of 5 June 2020, Fariba Adelkhah had been detained in Iran for one year. Read the letter sent by Olivier Duhamel, President of the FNSP, and Frédéric Mion, President of Sciences Po to our communities on 5 June 2020.
On the day of this anniversary, Shirin Ebadi, Nobel Peace Prize Laureate, called for Fariba Adelkhah's liberation:
What has happened since Fariba Adelkhah and Roland Marchal's arrest on 5 June 2019?
Fariba Adelkhah and Roland Marchal, both researchers at Sciences Po, were arrested in Iran on 5 June 2019. On March 20, 2020, Roland Marchal was released and returned to France. To this day, Fariba Adelkhah remains a scientific prisoner, detained in Iran.
Where and why is Fariba Adelkhah being held and under what conditions?
Fariba Adelkhah was being detained at Evin Prison, situated in the north of Tehran, until 3 October 2020. On 3 October, she was released and returned to her personal home in Tehran, where she is to remain under house arrest. Roland Marchal was also incarcerated in the same prison.
Fariba Adelkhah was initially charged with espionage, punishable by death penalty, but this charge was dropped on 6 January 2020. The other charges against Fariba Adelkah are: "propaganda against the political system of the Islamic Republic" and "collusion to endanger national security". Only this last count was brought against Roland Marchal (who was not officially acquitted but released in exchange for the release of an Iranian engineer detained in France). Fariba Adelkhah's trial, which was originally due to start on 3 March 2020, before the 15th chamber of the Tehran Revolutionary Court, was postponed to 18 April 2020. A sentence was then issued on 16 May 2020.
Fariba Adelkhah was able to receive a few visits from her family and her lawyer, but the authorities do not recognise her dual nationality, so she has not been able to benefit from any French consular assistance, unlike Roland Marchal.
On December 24, 2019, Fariba Adelkhah began a hunger strike, together with Australian academic Kylie Moore-Gilbert, also imprisoned for fifteen months in Iran. Fariba Adelkhah ended her hunger strike on 12 February 2020. Worried about her alarming state of health, the Support Committee for the two researchers wrote to her asking her to end it. She was admitted on 23 February to Evin Prison Hospital. Fariba Adelkhah suffered from severe kidney damage following her 49-day hunger strike.
In March 2020, Fariba Adelkhah was able to see one of her sisters through a glass window. Though she seemed to be doing better physically, she continued to be appalled by the way she and her fellow prisoners were treated in prison. After this meeting, which allowed her to have some news about Roland, she decided to stop her sit-in (bast) and returned to her cell where she can benefit from the support of fellow academic prisoners.
In April 2020, Fariba Adelkhah was appointed chief librarian of the Evin Prison Library.
On 16 May 2020, Fariba Adelkhah was sentenced to six years in prison by the 15th Chamber of the Tehran Court. Read the letter sent by Olivier Duhamel, President of the FNSP, and Frédéric Mion, President of Sciences Po, to Sciences Po communities on 16 May 2020.
What steps have been taken by Sciences Po and the French authorities since their incarceration?
Upon receiving news of the arrests of Fariba Adelkhah and Roland Marchal, our institution immediately implemented a series of actions in close collaboration with the Crisis and Support Centre of the French Ministry of Europe and Foreign Affairs (MEAE) and the CNRS.
With the help of the MEAE, we have ensured that both Fariba Adelkhah and Roland Marchal receive the assistance of a highly experienced Iranian lawyer. Approved by the Iranian judicial authorities, this lawyer, therefore, assures that both receive a defence that is both watertight and officially authorised.
A series of events were organised at Sciences Po to raise awareness on the incarceration of the two researchers. A Support Committee was created and a petition was written demanding their immediate release.
On the day that Fariba Adelkhah and Roland Marchal's trial was meant to begin, an assembly took place at Sciences Po in front of 27, rue Saint-Guillaume, in support of the imprisoned researchers. The trial ended up being postponed.
On 5 June 2020, which marked 1 year of Fariba Adelkhah's incarceration, her portrait was hung up on the facade of the Paris City Hall. (Video in French).
Working within the context of Iran's particularly complex political climate, Sciences Po and the French authorities are putting every possible action in place to liberate Fariba Adelkhah.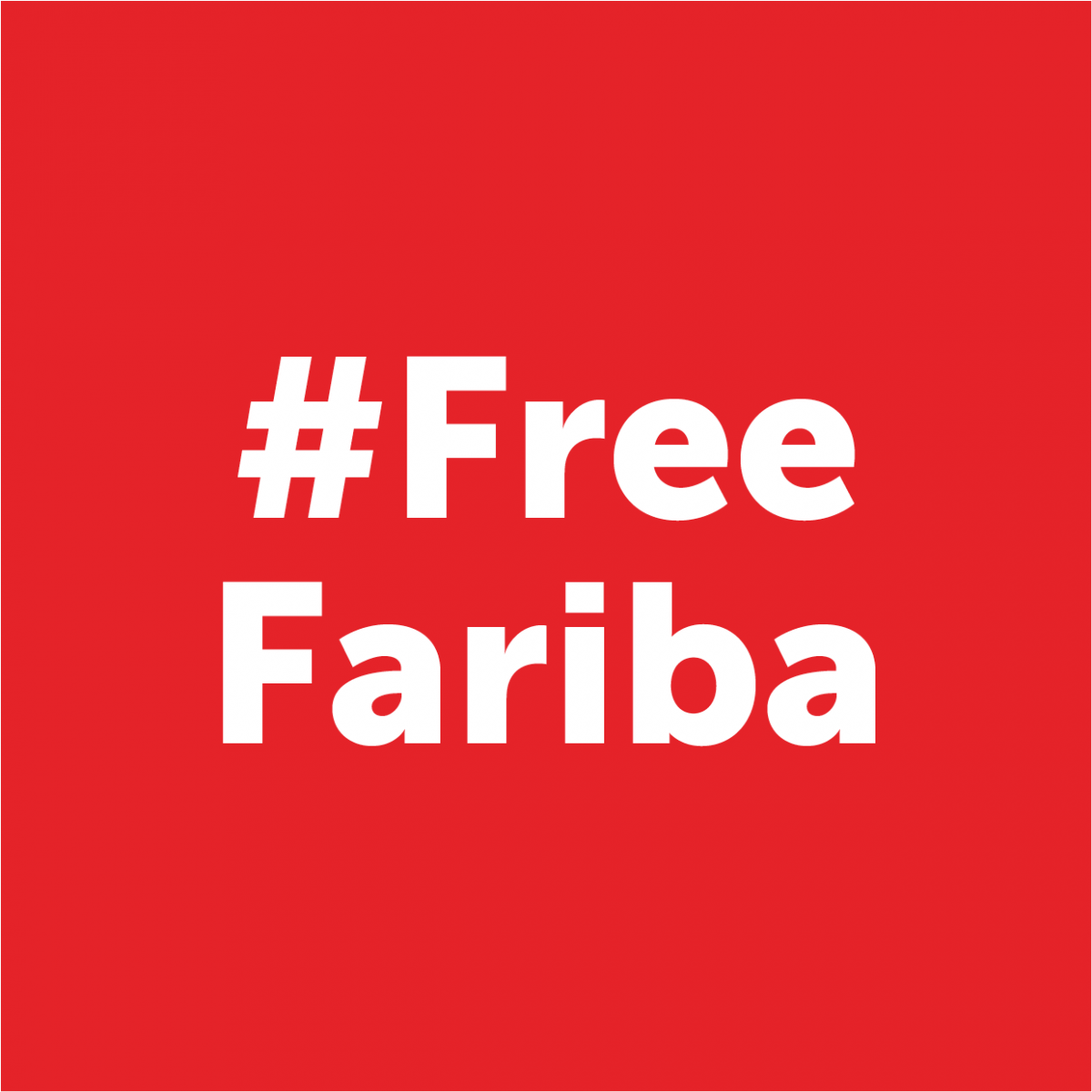 Who is Fariba Adelkhah?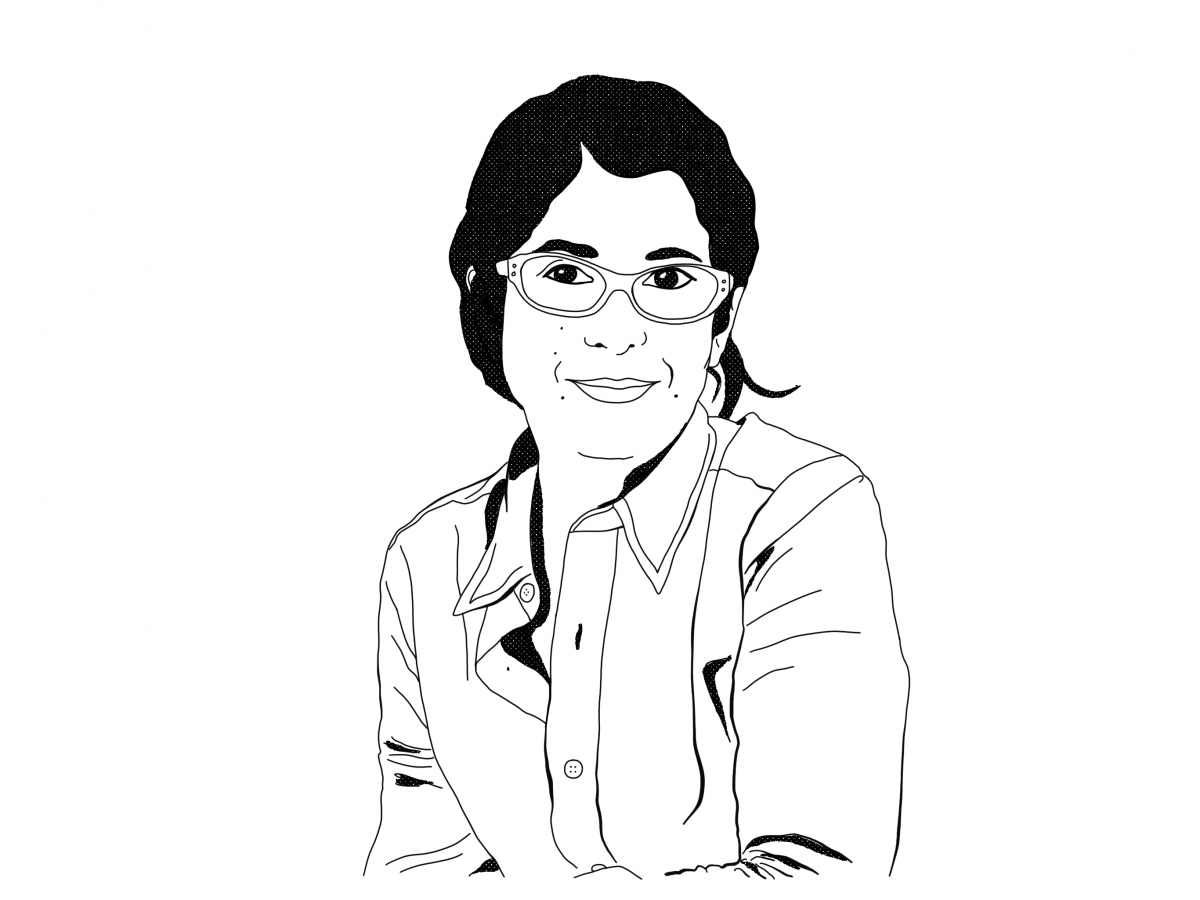 Illustration of Fariba Adelkhah by Stéphanie Samper.
Fariba Adelkhah was born in 1959 in the Iranian province of Khorassan (a region that fronts the border with Afghanistan). She came to France in 1977 to pursue her university education, first at the University of Strasbourg and then at the School of Advanced Studies in the Social Sciences (EHESS). A specialist in social anthropology and the political anthropology of post-revolutionary Iran, Adelkhah has been a researcher at the Centre for International Research since 1993. Her early work considered the position of women in the Islamic Revolution, culminating in her first publication, Revolution under the Veil: Islamic Women of Iran (Karthala, 1991). Her current research examines the movement of Shia clerics between Afghanistan, Iran, and Iraq. A researcher of the field, renowned and respected among peers internationally, Fariba Adelkhah is a member of various academic committees and of the journals, Iranian Studies and Revue des mondes musulmans de la Méditerranée.
Adelkhah possesses dual nationality, Iranian and French.
Who is Roland Marchal?
Roland Marchal is a sociologist with the French Centre National de la Recherche Scientifique (CNRS) and he has worked as a researcher at the Centre for International Studies of Sciences Po (CERI) since 1997. Roland is one of the most internationally renowned specialists on Somalia, but also on the Horn of Africa, Chad, Central African Republic and Mali. Roland also addressed theories of the "failed state", especially drawing on his research in Somalia.
He was, with the late Christine Messiant, among the first few to criticize the reductionism of economic theories about civil wars in two groundbreaking papers published in the journal Critique internationale. Their common research, published as Les Chemins de la guerre et de la paix. Fins de conflit en Afrique orientale et australe (Karthala, 1997), demonstrated how civil wars in Sub-saharan Africa and beyond are intimately interrelated to the fabric of the state. This thinking was also the central thesis of the seminal book he co-edited with Pierre Hassner: Guerres et sociétés. Etats et violence après la Guerre froide (Karthala, 2003).
After spending over nine months as an academic prisoner in Iran, Roland Marchal was released from Evin prison and returned to France on March 21, 2020.