Olivier Borraz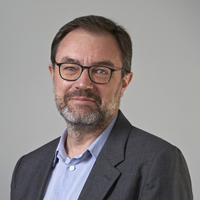 +33140626570
19 Rue Amélie - 75007 PARIS - FR
Research Director CNRS
Environment, Risks, Health security, Public action, sociology of health
Research Programs
Knowledge, science, expertise program
Public policy, transformations of the state program
bio
Over the last 20 years, Olivier Borraz has conducted research in the field of risk governance and regulation, and more recently crisis preparedness and management.
Initially interested in risk governance related to environmental health, with case studies on controversies (e.g. mobile telephony), scientific expertise (e.g. the creation of independent agencies) and decision-making process (e.g. vaccines), he later moved on to the study of risk-based regulation. On this latter topic, he undertook with colleagues a comparison of the diffusion of risk-based instruments in France, the United Kingdom, Germany, and the Netherlands, in sectors as diverse as occupational health, flooding, food safety and education. This led to several major publications highlighting the role of institutional variables in the implementation of risk-based regulation and the variations between countries in what risk actually means.
His more recent work focuses on crisis preparedness and management, with a study of the French nuclear sector and currently a research project on volcano alerts in the French Antilles with the Institut de Physique du Globe de Paris.
He has recently published papers on scenarios in crisis simulation exercises and why regulators assess risks differently in food safety inspections in 4 European countries.
teaching
Sociology of organizations and collective action, master de sociologie de Sciences Po (with Henri Bergeron & Patrick Castel)
The Covid-19 experiment: sociological analyses of the pandemic, 3e année de Sciences Po, with Martin Giraudeau
other activities
Offices Held
CSO acting director from july 2013.
Member of the board of directors of Sciences Po Paris since 2013

Previous positions :
Co-managed with Sandrine Lefranc and Daniel Benamouzig the CNRS Pluridisciplinary Thematic Network (RTP)
Sociétés en mouvement, science sociale en evolution (Societies on the move, social sciences in evolution) (2005-2008).
Scientific secretary of section 40, Politics, Power, Organization of the CNRS National Committee (2000-2004).
Membership in Research Groups
Chair of the Réseau Risques et Société (Risks and Society Network) (2007-.)
Member of the Scientific Council of Agence Nationale de Sécurité Sanitaire (2010-.)

Previous positions :
Member of the Scientific council of the Institut de Recherche en Santé Publique (Research Institute on Public Health) (2007-2009).
Member of the Scientific council of the Health and Radiofrequencies Foundation (2007-2010).
Member of the Scientific council of the Groupement d'interêt scientifique (GIS) Risques collectifs et situation de crise (Collective risks and crisis situations) (2003-2005).
Member of assessment Committee of the Plan national santé environnement (National plan on environmental health) (2006-2007).
Member of the assessment group for la politique de préservation de la ressource en eau destinée à la consommation humaine (policies on preservation of water intended for human use), Commissariat Général au Plan (2000-2001).
Awards and Honors
Bronze medal from the CNRS in 1998.
"Prix special du jury" (Jury's award) from the jury of the GRALE-CNRS judging theses about local governments in 1995.
EDUCATION
Degrees
Habilitation (HDR) from Sciences Po Paris, Political Science major (2007).
Doctorate from the Political Studies Institute (IEP) in Paris, Sociology major (1994).
DEA in sociology at the Political Studies Institute (IEP) in Paris (1987).
Master's in political sociology from the Université de Paris 1 Panthéon-Sorbonne (1986).
Professional Career
Senior research fellow (research professor) since 2007.
CNRS research fellow since 1995.