Marie Sautier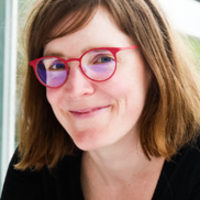 33 (0)1 40 62 65 70
84 rue de Grenelle - 75007 Paris - FR
Doctorante
The Local Making of Internationalisation : Values of Academic Mobilities in Comparative Perspective (Switzerland-France)
Research Programs
Knowledge, science, expertise program
Work, employment, professions program
Research Themes
Internationalisation of Higher Education and Research
Evaluation practices in academia
Sociology of careers
REsearch
From 2018
Thesis of sociology :
" The Local Making of Internationalisation : Values of Academic Mobilities in Comparative Perspective (Switzerland-France)"
Dir. : Christine Musselin and Nicky Le Feuvre (Université de Lausanne)
Last Publications
Le Feuvre, Nicky, Pierre Bataille and Marie Sautier. 2020. "Probationary or Second-Class Citizens? Postdoctoral Experiences in the Swiss Context." In Gendered Academic Citizenship: Issues and Experiences, ed. Sevil Sümer , 65-101. Palgrave Macmillan.
Sautier, Marie, Dominique Vinck and Nicky Le Feuvre. 2020. "Les réseaux socio-scientifiques de jeunes chercheur·e·s au prisme de leur mobilité internationale." In Penser les migrations pour repenser la société, ed. Fathallah Dagmi, Françoise Dureau, Nelly Robin, Thomas Lacroix and Yann Scioldo-Zürcher , 125-141. Tours: Presses Universitaires François-Rabelais.
Deschamps, Pierre, Anne Revillard, Marie Sautier and Mathieu Arbogast. 2020. "Les quotas de genre dans le monde académique." Débats du LIEPP no. 5:1-16.
All publications from Marie Sautier