Etienne Nouguez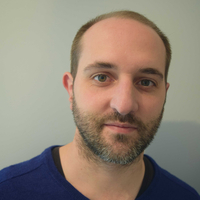 +33140626570
19 Rue Amélie - 75007 PARIS - FR
Chargé de recherche CNRS
Health, Medicines, Public action
Research Programs
Governance, economic organizations program
Law, norms, regulations program
Public policy, transformations of the state program
Work, employment, professions program
bio
Etienne Nouguez studies health(care) markets and public health policies from an organizational and a valuation perspectives. His research draws from economic sociology, health sociology and the sociology of public policies. These markets and policies are approached as complex social organisations combining regulatory agencies, experts, industrialists, health professionals and consumers. But they are also analysed as spaces for evaluation and enhancement in which plural and potentially contradictory values are articulated.
After a PhD dissertation on the French markets for generic medicines, he studied the politics of medicines prices setting in France. His current research focuses on how European markets are formed for boundary products between food and drugs, with a focus on probiotics. He is also involved in different collective research project on French and regulatory agencies and on local public health policies. Combining qualitative and quantitative approaches, these researches shed light on the different processes linking political, health and market values.
teaching activities
Assistant Professor (Since 2015) – Sciences Po
"Introduction to Sociology" (College 1, Dijon Campus); "Health and Society" (College 2, Paris Campus); "Territories and Health" (Master 1, Urban School)
Lecturer (2009-2011) – University of Créteil
Preparation to the "Health, Illness and Society" thema of the Secondary School Teaching Certificate in Social Sciences.

Teaching Assistant (2007-2010) – Universities of Toulouse 2 and Paris-Dauphine
"Introduction to Sociology" (College 1)
Teaching Assistant (2004-2007) – University of Paris-Nanterre
"Sociology of work" (College 2); "Social stratification and mobility" (College 1)
Related Professional Activities
Since 2017
Expert at the the IReSP (Institut de Recherche en Santé Publique) [Institute for the Research in Public Health) Scientific Committee in charge of the evaluation of Research Projects in Public Health.
education
2009
Ph.D. in sociology from the University of Paris West – Nanterre La Défense, under the direction of François Vatin. Dissertation title: Le médicament et son double. Sociologie du marché français des médicaments génériques (1995-2009) ("Identical" Drugs: A sociology of the French market for generic drugs (1995-2009)).
2004
Master's degree, University of Paris West – Nanterre La Défense.
2000-2004
Civil Servant Trainee, ENS Cachan.
Last Publications
Carof, Solenne and Etienne Nouguez. 2021. "Aux frontières de l'aliment et du médicament: Genèse et transformations du marché des "alicaments" (1990-2016)." In Les marchés de la santé en France et en Europe au XXe siècle, ed. Bruno Valat, 305-330. Toulouse: Presses Universitaires du Midi. Santé et Société.
Nouguez, Etienne. 2020. "How much is your health worth?: A research agenda on valuation processes and markets for medicines." economic sociology_the european electronic newsletter 21 (3): 11-19.
Bergeron, Henri, Patrick Castel, Sophie Dubuisson-Quellier, Etienne Nouguez and Olivier Pilmis. 2020. "Governing by labels?: Not that simple: The cases of environmental and nutritional politics in France." In Labeling the Economy: Qualities and values in contemporary markets, ed. Brice Laurent and Alexandre Mallard, 185-206. Palgrave Macmillan.
All publications from Etienne Nouguez