Evaluating Welfare-State Convergence with Dyadic Analysis
Social Policies are Increasingly Similar, but Only in the EU
Jason Beckfield (Harvard), jeudi 9 juin 2016
Photo : European Communities - European and national flags with sky background

Séminaire scientifique de l'OSC 2015-2016
98, rue de l'Université 75007 Paris - salle Annick Percheron
jeudi 9 juin 2016 de 12h30 à 14h
Evaluating Welfare-State Convergence with Dyadic Analysis:
Social Policies are Increasingly Similar, but Only in the EU
The contemporary institutionalization of an international, regional polity and market in the European Union raises key questions about the role of regional integration in the convergence of European welfare states. To date, sociological work has emphasized processes of industrialization and globalization as the social changes that may drive increasing similarity among welfare states. Building on institutionalist theory from sociology and the Europeanization literature from political science, this lecture develops the argument that regional integration drives welfare-state convergence by generating, diffusing, and enforcing the adoption of policy scripts concerning "appropriate" welfare policy. The hypothesis that deepening regional integration drives growing welfare-state convergence is tested with time-series data on variation in welfare spending and novel measures of regional integration, for European Union and OECD countries, over the 1960-2010 period. In contrast to dominant approaches to convergence, which tend to quantify convergence as a decrease in dispersion, or as a negative coefficient on a lagged dependent variable, this presentation features results from pairwise comparisons of all possible welfare-state dyads. This finer-grained approach reveals evidence of growing international similarity in social policy, including replacement rates from unemployment insurance, but only in the European Union.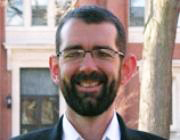 Jason Beckfield
Professor of Sociology, Harvard University

Jason Beckfield est invité par le LIEPP du 1er au 30 juin 2016.
Autre séminaire : Institutionnal Theory & the distribution of Population Health - lundi 20 juin 2016.