From Judicial Doctrine to Social Transformation?
Joint Seminar LIEPP / OSC - Monday, May 23rd 2016
Photo Sakocreative, Equality Stickers (CC BY-ND)

Laboratory for the Interdisciplinary Evaluation of Public Policies (LIEPP)
- Discrimination and Social Inequalities Research Group -
&
Center for Studies in Social Change (OSC)
Joint Seminar
Robin Stryker, School of Sociology, University of Arizona
From Judicial Doctrine to Social Transformation? Comparing US Voting Rights, Equal Employment Opportunity and Fair Housing Legislation
Monday, May 23rd 2016, 2:00 pm - 4:00 pm
LIEPP's Conference Room, 1st Floor, 254 Boulevard Saint Germain, 75007 Paris
Free entrance with limited seating available - Interested participants should register here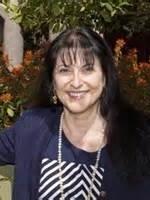 Between 1964 and 1968, the United States Congress enacted three potentially transformative civil rights laws: Title VII of the 1964 Civil Rights Act, the Voting Rights Act of 1965, and the Fair Housing Act of 1968. Evidence suggests that overall, voting rights was by far the most successful, fair housing was a general failure, and Title VII fell somewhere in between. This paper uses comparative-historical analysis to help explain these divergent outcomes, illuminating current civil rights legal and policy debates. Explanatory accounts focusing on white support/resentment or state internal resources including formal enforcement powers, established bureaucratic infrastructure and capacities, and policy entrepreneurship can help us understand and explain outcomes of particular civil rights policies, but no extant explanation can fully explain observed differences across all three cases.
Robin Stryker is LIEPP-OSC visiting professor from May 16th to June 15th 2016. Her research interest focuses on sociology of law, political sociology, sociological theory and methods, stratification, comparative & historical sociology, economic sociology, and organizational, institutional, cultural, and social change. She has conducted comparative research on the effectiveness of anti-discriminatory law on voting rights, job access and housing.
Discussion by: Daniel SABBAGH (CERI)