Rendre compte des conversions à l'Islam - Investigating Conversions to Islam
Colloque international - International conference
Vers quelles approches en sciences sociales ? - Which Approaches in Social Sciences?
Photo: Omar Chatriwala - Oneness (CC BY-NC-ND). Artist: Shahida Ahmed

Les conversions à l'islam se présentent, à l'heure actuelle, comme un objet social incontournable des sociétés dites occidentales dont il est nécessaire de rendre compte scientifiquement. Souvent en lien avec le contexte géopolitique international, elles font l'objet d'une attention médiatique et étatique croissante. La recherche en sciences sociales s'est récemment saisie de cet objet pour en offrir une analyse dépassionnée. Le colloque interdisciplinaire et international « Rendre compte des conversions à l'islam » cherche à établir un dialogue entre différentes approches du phénomène, tant sur les plans théorique que méthodologique. Il vise également à croiser les résultats de travaux empiriques menés dans différents pays.
Ce colloque international bilingue (anglais et français) est interdisciplinaire et ouvert à tous les chercheurs en sciences humaines et sociales.
Conversions to Islam have recently become a major topic of interest for contemporary Western societies, which in turn warrants a rigorous scientific inquiry. In line with the current geopolitical context, conversions to Islam have attracted significant state and media attention. Social science research has recently seized upon this highly controversial matter in order to take the heat out of the debate and offer a more nuanced and balanced perspective. The objective of the interdisciplinary and international conference "Investigation conversions to Islam" is to incite scholars working on the topic to discuss, and possibly combine, different approaches to this phenomenon, both on theoretical and methodological grounds. It also aims at bringing together empirical results across a wide range of countries.
This bilingual conference is interdisciplinary and open to all scholars in social sciences.
Sessions principales - Main Streams

Retour réflexif sur les usages théoriques et méthodologiques - Reflecting upon theoretical and methodological approaches
Apprentissages et incorporations des normes et pratiques religieuses - Learning and incorporating religious norms and practices
Conversions et « radicalisation » - Conversions and "radicalization"
Enjeux sociaux de la conversion : hybridité, communauté, laïcité - The social implications of conversion: hybrid identities, community, and "laïcité" (secularism)
Ethnicisation et racialisation des conversions à l'islam / Ethnicization and racialization of conversions to Islam

15 &16 février-february 2016
Sciences Po, 98, rue de l'Université 75007 Paris
Exposition photo - Photo exhibition
Bekeerd - Saskia Aukema & Vanessa Vroon-Najem
Programme de la manifestation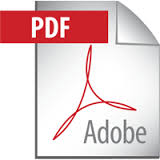 Download the Programme
Ce séminaire est organisé par - Host Institutions: OSC et le CEVIPOF.
En partenariat avec - Partner Institutions: École doctorale de Sciences Po, groupe IRENE (Identité et Religion), le laboratoire ESO, Université Catholique de l'Ouest, IISMM Institut d'études de l'Islam et des mondes contemporains, Centre Jean Pépin, Amsterdam Museum.