The 2019 Summer Reading List is here!
Summer is here, and so is our 2019 Summer Reading List! We asked our community to give us their reading recommendations using #ScPoSummerReading, and here is our final selection of 10 summer must-reads!
Use the hashtag #ScPoSummerReading on social networks to discover more recommendations, and don't hesitate to share your reading wherever you may be spending your summer!
Educated by Tara Westover // 2018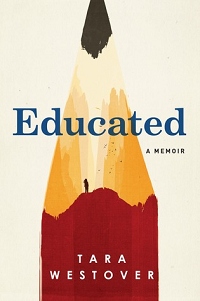 Tara Westover was seventeen the first time she set foot in a classroom. Born to survivalists in the mountains of Idaho, she prepared for the end of the world by stockpiling home-canned peaches. A true autodidact for whom learning and education was just the start of her journey. She went on to study at Harvard and Cambridge. Educated is an account of the struggle for self-invention. It is a tale of fierce family loyalty and of the grief that comes with severing the closest of ties.
Kafka on the Shore by Haruki Murakami // 2006
Kafka on the Shore, a tour de force of metaphysical reality, is powered by two remarkable characters: a teenage boy, Kafka Tamura, who runs away from home either to escape a gruesome oedipal prophecy or to search for his long-missing mother and sister; and an aging simpleton called Nakata, who never recovered from a wartime affliction and now is drawn toward Kafka for reasons that, like the most basic activities of daily life, he cannot fathom. Their odyssey, as mysterious to them as it is to us, is enriched throughout by vivid accomplices and mesmerising events.
Jog On by Bella Mackie // 2018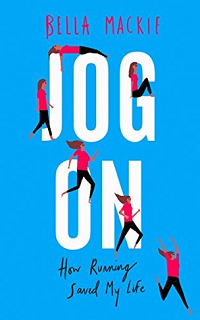 In Jog On, Bella explains with hilarious and unfiltered honesty how she used running to battle crippling anxiety and depression, without having to sacrifice her main loves: alcohol, cigarettes, and ice cream. With the help of a supporting cast of doctors, psychologists, sportspeople and friends, she shares a wealth of inspirational stories, research and tips that show how exercise often can be the best medicine. This funny, moving and motivational book will encourage you to say 'jog on' to your problems and get your life back on track – no matter how small those first steps may be.
The Shape Of The Ruins by Juan Gabriel Vasquez // 2015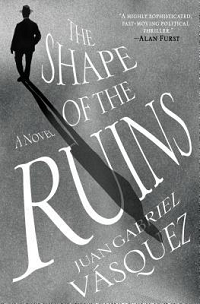 The Shape of the Ruins is a masterly story of conspiracy, political obsession, and literary investigation. When a man is arrested at a museum for attempting to steal the bullet-ridden suit of a murdered Colombian politician, few notice. But soon this thwarted theft takes on greater meaning as it becomes a thread in a widening web of popular fixations with conspiracy theories, assassinations, and historical secrets; and it haunts those who feel that only they know the real truth behind these killings. This novel explores the darkest moments of a country's past and brings to life the ways in which past violence shapes our present lives.
The Long Song by Andrea Levy // 2011
The Long Song is written as a memoir by an elderly Jamaican woman living in early 19th-century Jamaica during the final years of slavery and the transition to freedom that took place thereafter. It tells the tale of a young slave girl, July, who lives at Amity – a a sugarcane plantation. She lived through the 1831 Baptist War, and then the beginning of freedom.
Machines Like Me by Ian McEwan // 2019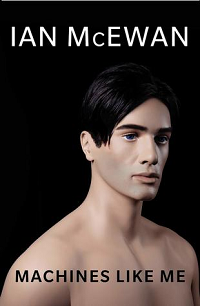 "The present is the frailest of improbable constructs. It could have been different." Machines Like Me takes place in an alternative 1980s London. Political events and the lives of great historical personalities are reversed - notably for Margaret Thatcher, JFK, John Lennon, and Alan Turing, who steers British society into a new technological age with his invention of near-human androids. Charlie a bright student who lives with a terrible secret, comes into money, he buys Adam, one of the first synthetic humans and—with Miranda's help—he designs Adam's personality. The near-perfect human that emerges is beautiful, strong, and clever. It isn't long before a love triangle soon forms, and these three beings confront a profound moral dilemma.
The Hockey Stick and the Climate Wars by Michael Mann // 2012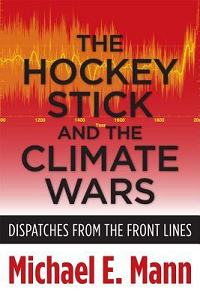 A book about climate change by the American climatologist and geophysicist Michael E. Mann. In the book Mann describes how he became a researcher investigating the temperature record of the past 1000 years and was lead author, with Raymond S. Bradley and Malcolm K. Hughes, on the 1999 reconstruction that was the first to be dubbed the hockey stick graph. He concisely explains the basics of climate science including statistical methodology dealing with paleoclimate proxy data, and examines the tactics which opponents of action on climate change use to distort the science and attack the reputations of climate scientists. The book describes both the hockey stick controversy and the broader context of skepticism in science and contrarians rejecting evidence of human influence on climate.
The Perfect Nanny by Leila Slimani // 2018
When Myriam, a French-Moroccan lawyer, decides to return to work after having children, she and her husband look for the perfect nanny for their two young children. They never dreamed they would find Louise: a quiet, polite, devoted woman who sings to the children, cleans the family's chic apartment in Paris's upscale tenth arrondissement, stays late without complaint, and hosts enviable kiddie parties. But as the couple and the nanny become more dependent on one another, jealousy, resentment, and suspicions mount, shattering the idyllic tableau. Building tension with every page, The Perfect Nanny is a compulsive, riveting, bravely observed exploration of power, class, race, domesticity, and motherhood—and the American debut of an immensely talented writer.
A Woman is No Man by Etaf Rum // 2019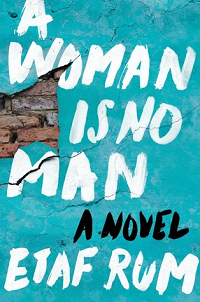 In Brooklyn, eighteen-year-old Deya is starting to meet with suitors. Though she doesn't want to get married, her grandparents give her no choice. History is repeating itself: Deya's mother, Isra, also had no choice when she left Palestine as a teenager to marry Adam. Though Deya was raised to believe her parents died in a car accident, a secret note from a mysterious, yet familiar-looking woman makes Deya question everything she was told about her past. As the narrative alternates between the lives of Deya and Isra, she begins to understand the dark, complex secrets behind her fragile community.
The Rosie Project by Graeme Simsion // 2013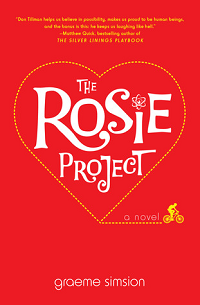 Don Tillman, professor of genetics, has never been on a second date. He is a man who can count all his friends on the fingers of one hand, whose lifelong difficulty with social rituals has convinced him that he is simply not wired for romance. So when an acquaintance informs him that he would make a "wonderful" husband, his first reaction is shock. Yet he must concede to the statistical probability that there is someone for everyone, and he embarks upon The Wife Project. In the orderly, evidence-based manner with which he approaches all things, Don sets out to find the perfect partner. She will be punctual and logical—most definitely not a barmaid, a smoker, a drinker, or a late-arriver.