« Ma vie n'est pas croustillante »
To discover until March 29 at the 27RSG Library
« Ma vie n'est pas croustillante » is an exhibition of comic book boards made by students during two artistic workshops conducted in 2018: "Remembering in comics" by Isabelle Delorme (teacher at Sciences Po).
16 very different stories to tell the great diversity of our students in Sciences Po.
To discover until March 29 at the 27RSG Library.
To complete, discover here a selection of comics presenting a historical memory story available in the library.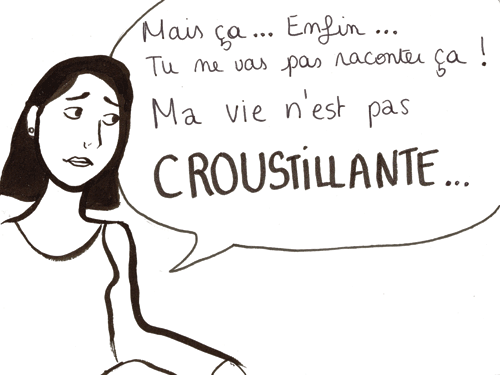 © Lucia Rossignol
Updated on 30/01/2019