LeanLibrary
You often use electronic resources ? Lean Library is a made for you!


You often use electronic resources but you sometimes don't know if the Sciences Po library can give you unrestricted access? Lean Library is a made for you!
LeanLibrary is a browser extension that makes it easier to use the library's digital resources, in the form of a pop-up window.

Whether on or off campus, LeanLibrary allows you to:
access library resources, without going through the website.
find an open access version of materials, if Sciences Po does not subscribe to the paywall version.
be informed when access is down or undergoing testing or in the event of changes to access procedures
submit a request for acquisition or inter-library loan.
You can easily install it in your browser using the following link: https://www.leanlibrary.com/download. Select SciencesPo, click save, and you're done !
If you are off-campus or using wireless access, you may be prompted to log in. Once you are logged in, the extension icon will glow green.
If you have a CNRS access via your research center, you can add a second institution of belonging in the extension (Add extra-institute > BibCNRS-inshs).
Once installed, the extension will also appear when you search on Google Scholar, in order to receive email alerts on the tables of contents of the journals of your choice, thanks to the Subscribe to TOC button: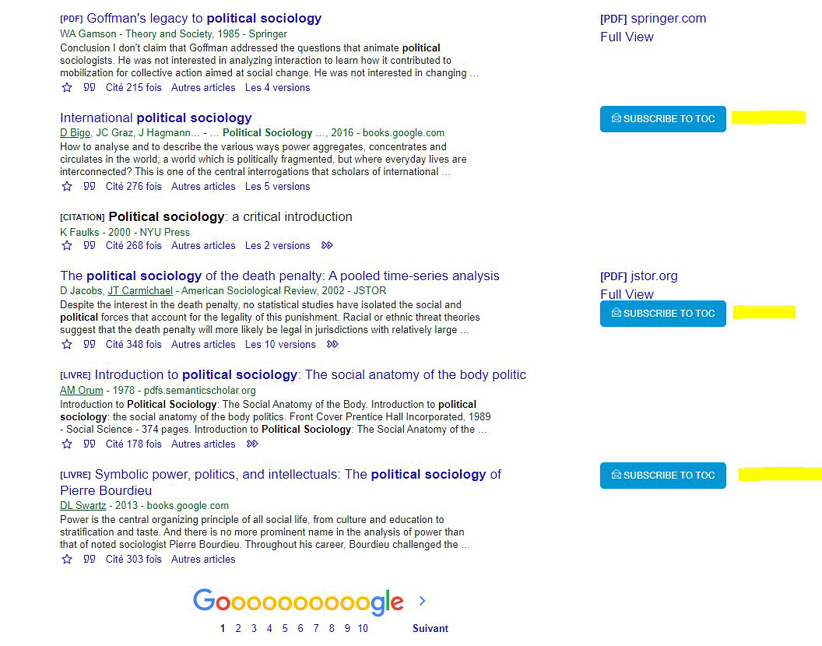 Questions ? Contact resnum.bib@sciencespo.fr
Updated on 19/10/2020